Current Dogs
AM/CAN/INTL CH TIDEWATER'S PHOENIX AT TAHOMA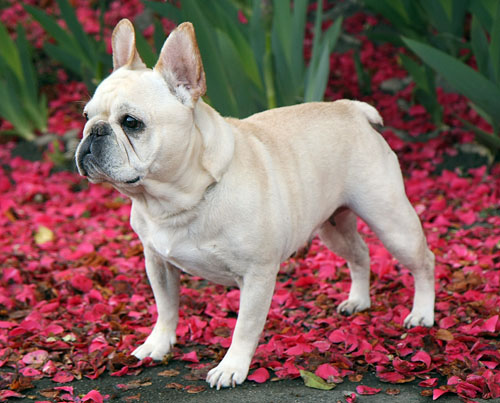 PHOENIX is an apt name for the girl who formed the foundation of our current line of Frenchies.
Though at 12 years old she's starting to show her age, she remains a contented and affectionate girl.

AM/CAN CH TIDEWATER'S ALL TOO EZ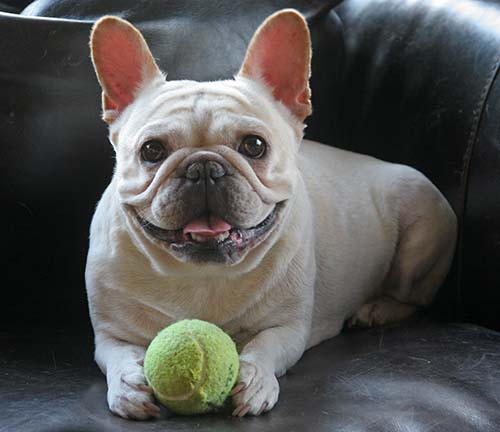 GERTIE also forms the foundation of our current line.
Her dad won agility titles, and it shows in Gertie's personality.
Even at age 10+, she will chase a tennis ball endlessly.
AM GCH CAN/INTL CH TAHOMA'S MAXX SMAXX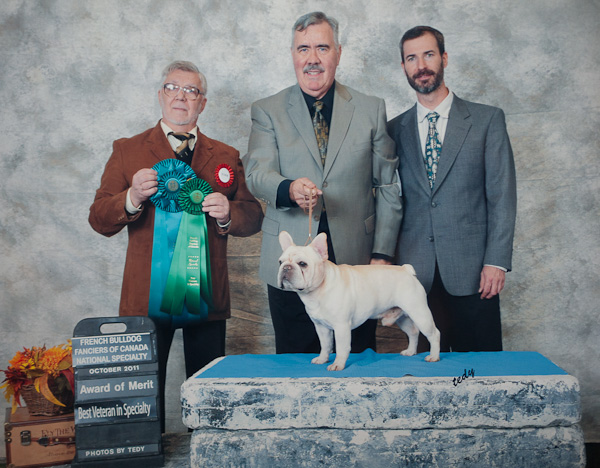 MAXX is our star. With numerous group wins, Maxx reached number 12 in the country under the breed point ranking system.
We recently brought him out of retirement to finish his AKC Grand Champion title from the Veteran class.
AM GCH BAOHUAO'S BIRD IN THE HAND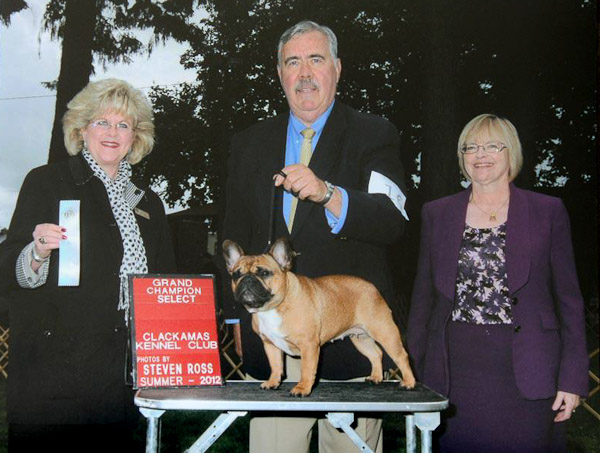 HANNAH came to us from our friends at Baohuao Kennels. We've long admired their beautiful and personable dogs, and we were
excited to add this beautiful black-masked red girl to our home. She quickly finished her American and Canadian Championships,
and went on to become and American Grand Champion.
AM GCH CAN CH TAHOMA'S SLICE OF LIFE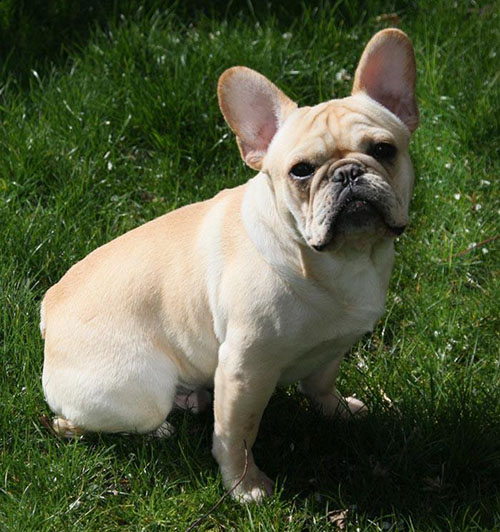 DEXTER is our fourth generation out of Phoenix and Gertie. At two years old, he's is an American Grand Champion and
Canadian Champion. He's currently ranked number 14 in the country under the breed point ranking system.
AM GCH CAN CH TAHOMA'S LACE IT UP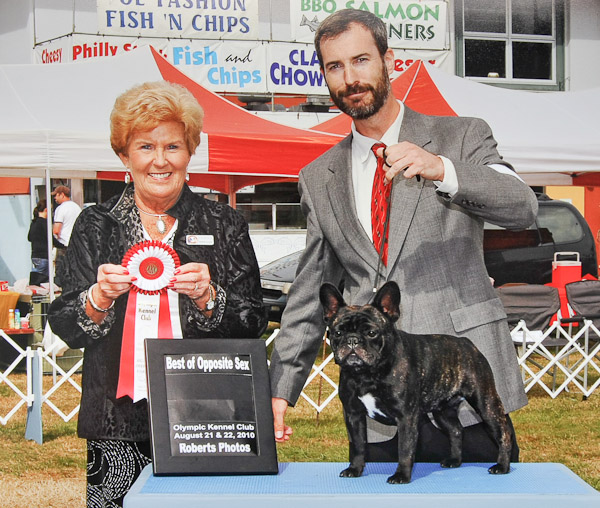 LACY is our first AKC Grand Champion, which especially pleases us because both her sire and dam are from Tahoma lineage.
She has produced some of our finest puppies.
TAHOMA'S FLYING SOLO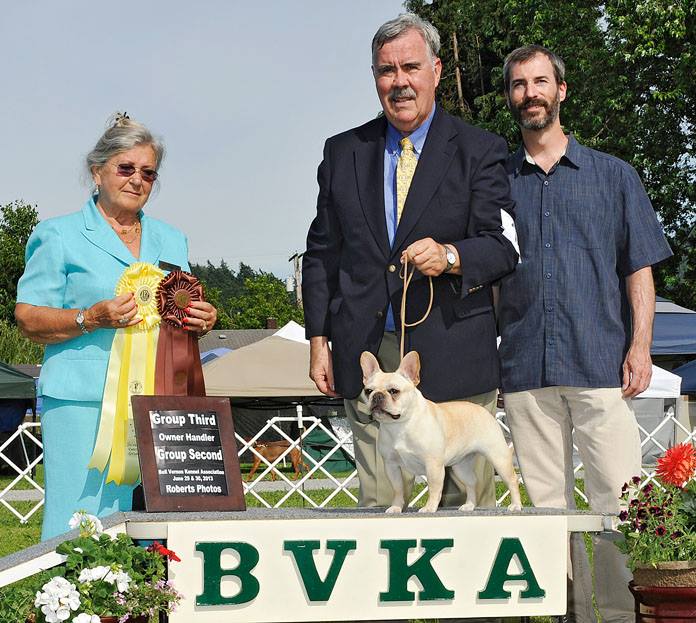 We hope SOLO is our up and coming star. At one year old, she is nearly finished with her American and Canadian Champion titles,
and she already has her first Non-Sporting Group placement.