In Memory of Bridget
Bebops Chateau de Sable
6/20/97 - 11/24/03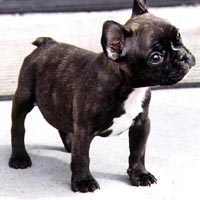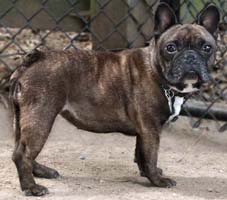 Bridget, aka Sable, passed away on Monday due to heart failure.
As short as her life was, it was much longer than we ever imagined it would be.
When she was just a few months old she was diagnosed with a heart murmur and an
enlarged heart that was crowding her lungs. The vet didn't think she'd survive a year.
Perhaps out of sheer stubbornness, Bridget proved them wrong and lived another six years.
Bridget was one of those dogs who was always on the independent side and selective
with her affections. When she kissed you, you felt honored because you knew she meant it.
She spent the last several years living at our friend's house in a quieter environment that wouldn't
stress her heart. Lisa provided a loving home for her, one where she could sleep on the bed at night,
and be groomed by the cats (or chase them if they got too close to her food) by day.
Bridget, we miss you already!