Pictures of the Week 2010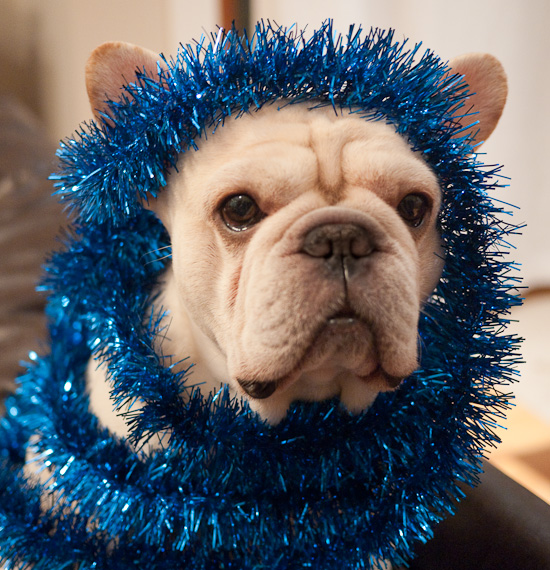 Merry Maxxmas!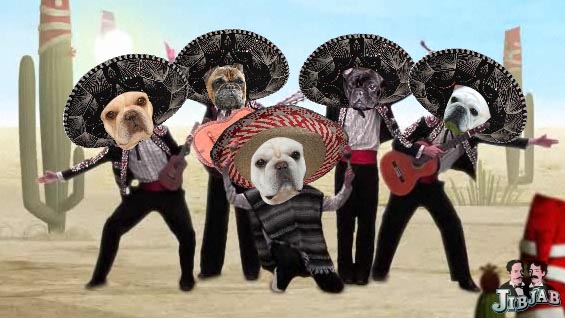 Season's Greetings from the Tahoma gang!
Check out this video from Maxx and his
backup singers Gertie, Woody, Lacy and Phoenix.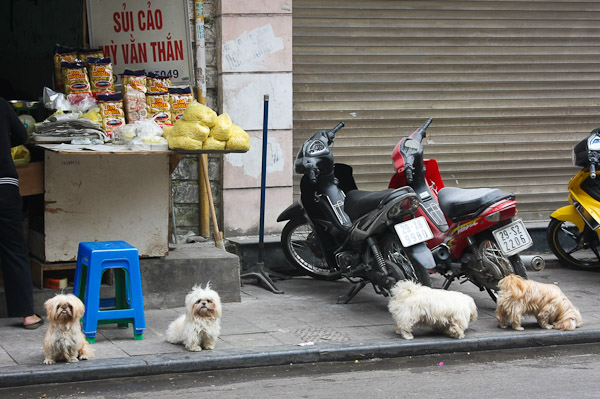 We're back from a nearly month-long trip to China, Vietnam and Laos.
These four Lhasas guarded the noodle-making shop across from our hotel in Hanoi.
Each morning, they ventured out to the curb, inches from the busy traffic, but never stepped into the road.
We have a few more pictures and stories on a blog, http://rd-trip.blogspot.com.
We took over 4000 photos on the trip, so we'll be busy editing for a while!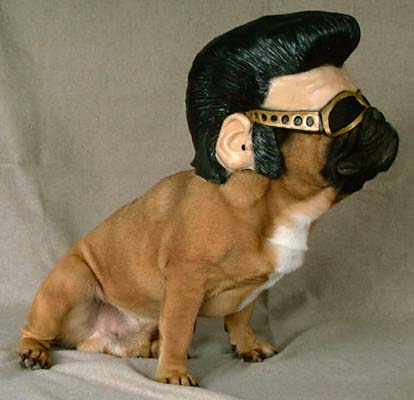 Happy Halloween!
(Woody in 2002. Eight years later, this picture still makes us smile.)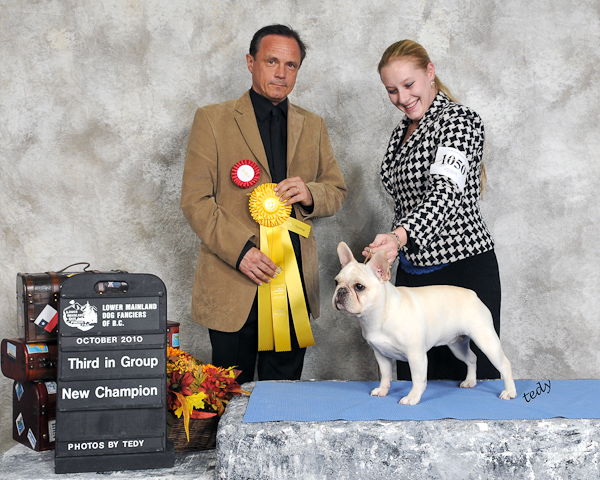 Maxx's daughter Emma (10-1/2 months old) was Best of Breed today in Canada,
at the Lower Mainland Dog Fanciers Show (Canada's largest shows)
over 10 class dogs and bitches, and nine Champions, for a 5 point win.
She went on to also win a Group Three! She is now a Canadian Champion.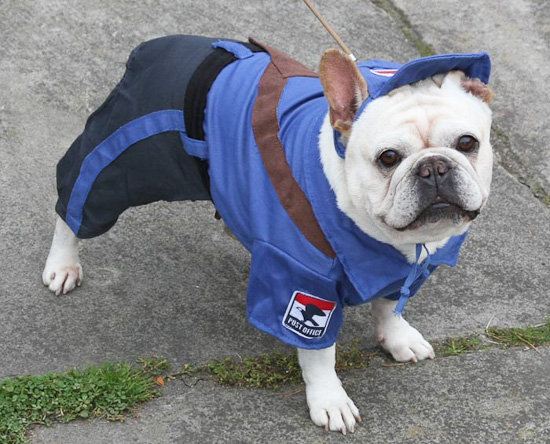 Happy Halloween from Gertie!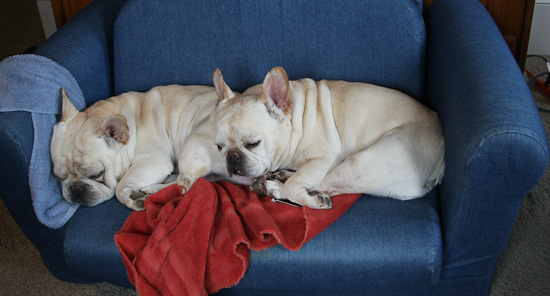 Maxx and his mom Phoenix like to curl up together for a nap.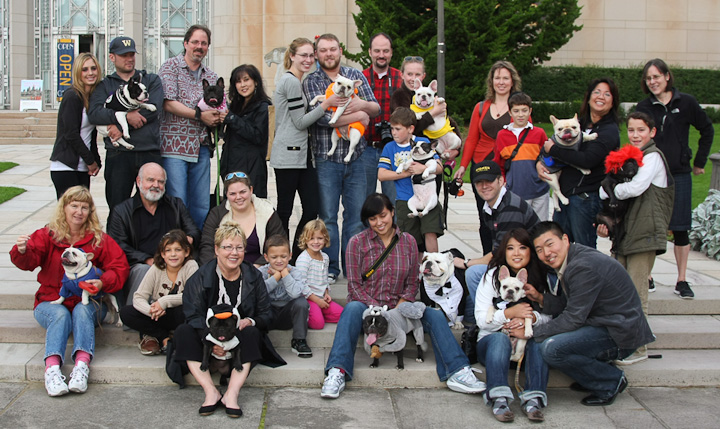 There were plenty of great costumes and big smiles at our annual
Frenchie costume walk in Seattle's Volunteer Park.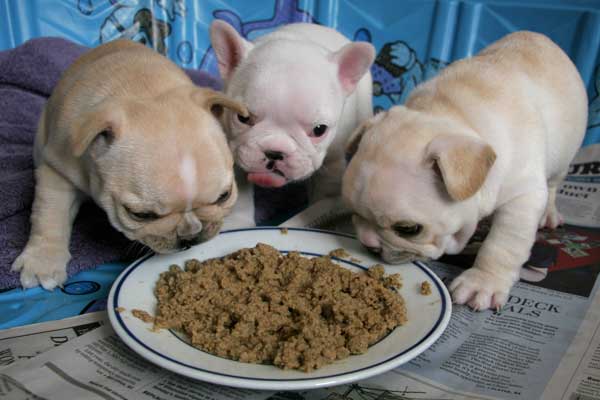 Our friend Kirsten's Sophie-Toro puppies take their first taste of solid food.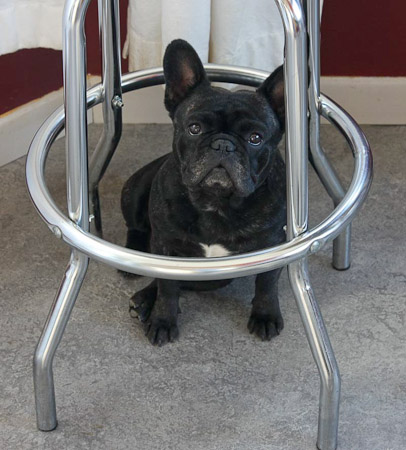 Sometimes I'm so bad I just put myself in jail!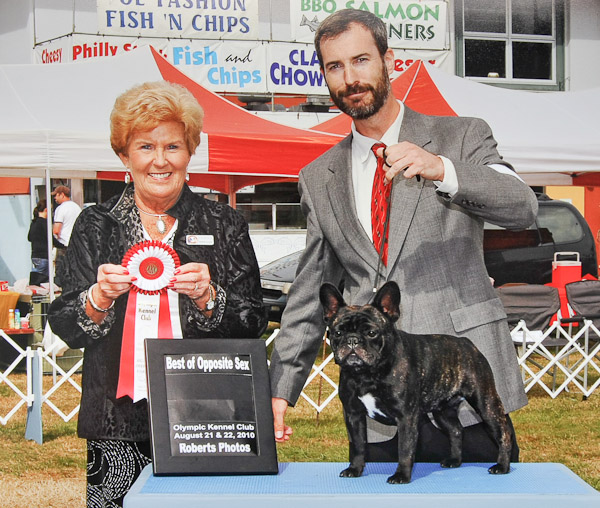 Lacy won back-to-back majors toward her Grand Championship at the Olympic Kennel Club shows last weekend.
A big thanks to the judges, Mrs. Houston (Toddie Clark) and Kent Delaney.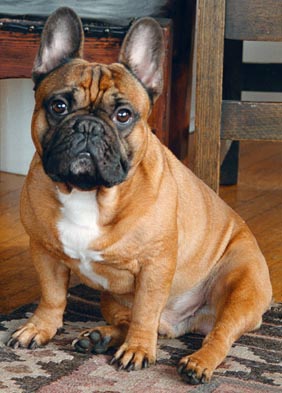 Ch. Tahoma Burntwood - "Woody"
January 1997 - August 2010
Our oldest Frenchie died very peacefully on August 13.
Please read more about him here.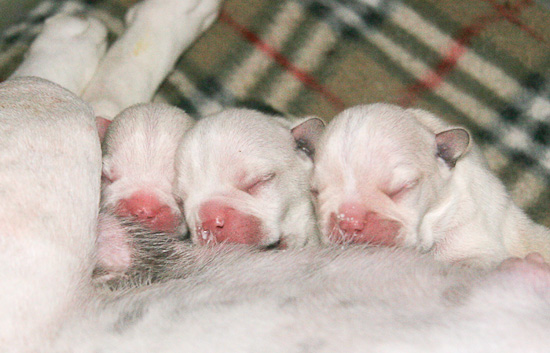 We visited Sophie and her two-day-old puppies yesterday. They look great!
Sophie is a gentle and attentive mom.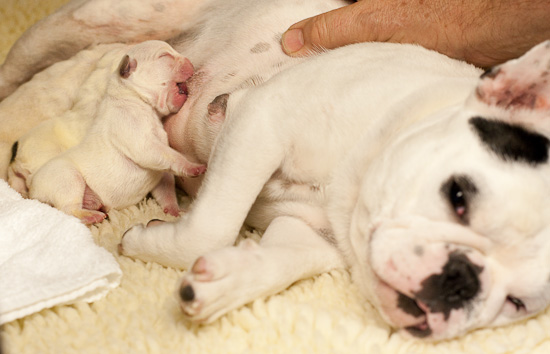 Our friend Kirsten's girl Sophie gave birth to 3 beautiful puppies Sunday morning, August 8.
Toro, from Gertie's 2005 litter, is the father. Recent photos of Sophie and Toro are below.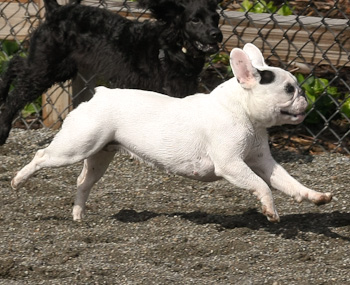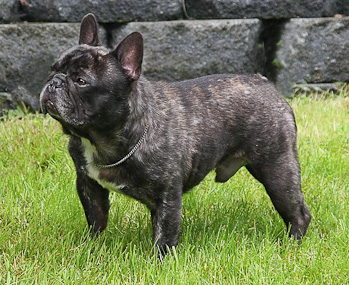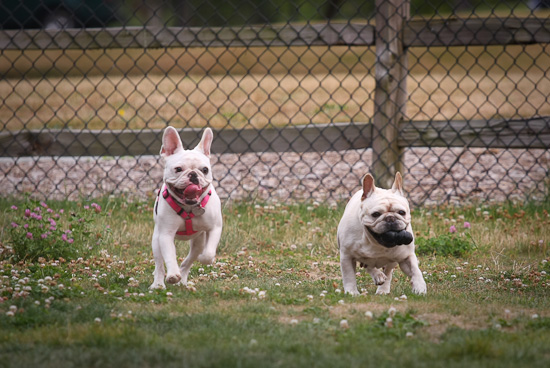 At the August Frenchie Walk at Mercer Island's Luther Burbank Park.
We had a great time taking over the small dog off-leash area.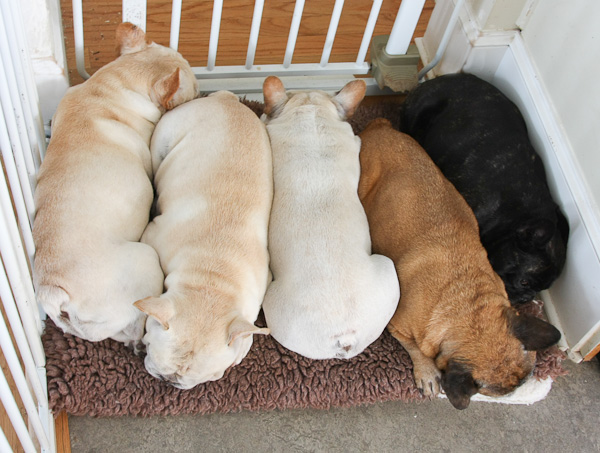 Five dogs in one cage? No, five dogs in a big kitchen, asleep on the same bed,
even though there are two other beds just a few feet away.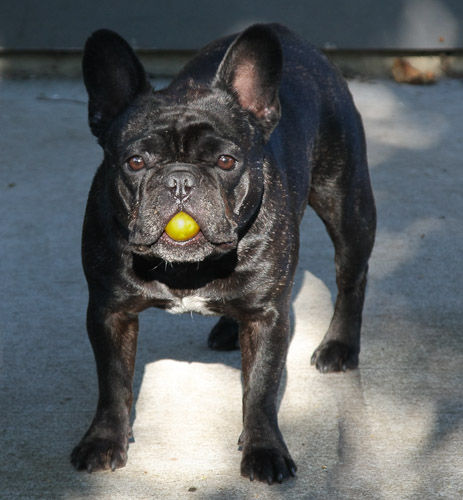 Lacy loves the plums that drop from our tree. They're a toy and a snack!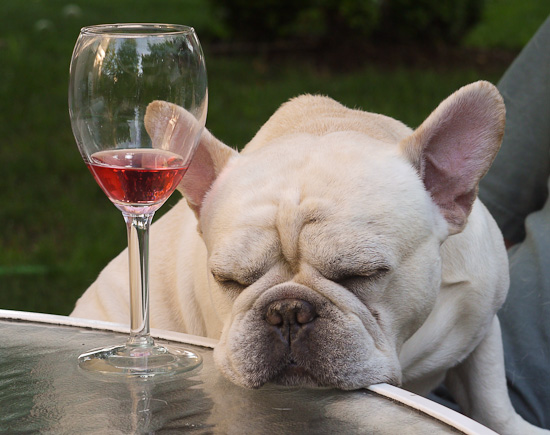 A warm summer night, a glass of wine, and Maxx is out cold.
Just don't tell his buddies he likes rosé.
Frenchie Walk
Sunday, July 11
The next Seattle French Bulldog Walk will be this coming Sunday, July 11 at 4 pm in
Greenlake Park, northwest corner, by Seattle Public Theatre. All breeds welcome.
If you are searching for a Frenchie, come by and meet the breed and their owners.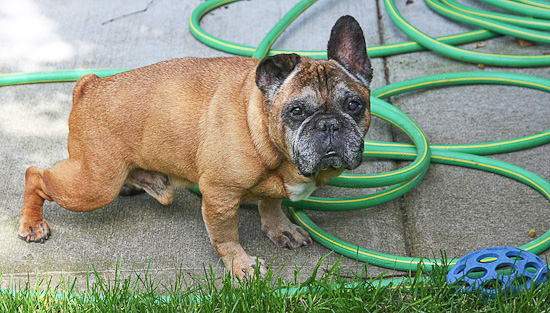 Our 13 year old Woody and his favorite toy.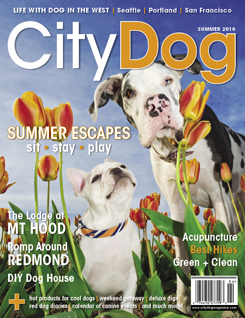 The new issue of City Dog Magazine is out, and our Maxx's
son Charlie is featured on the cover with his bff Olivia.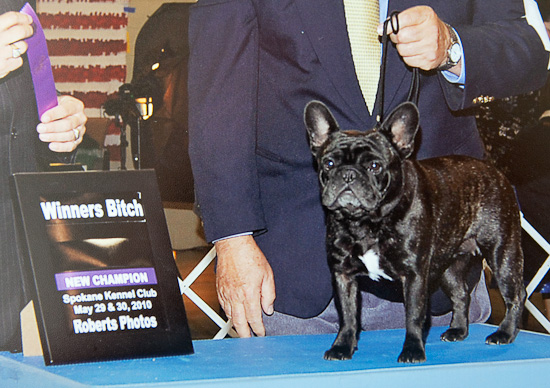 Lacy showed as a Special for the first time this weekend at the Puyallup shows.
She won Best of Opposite Sex on Sunday, giving her the first two points
toward the new AKC Grand Champion title.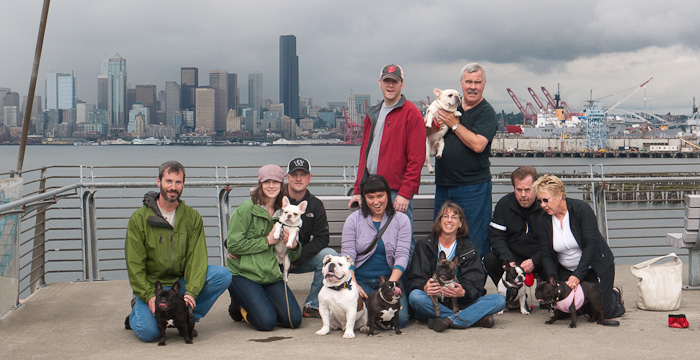 Despite the threatening clouds, we have a pleasant and rain-free
June Frenchie walk at Jack Block Park in West Seattle.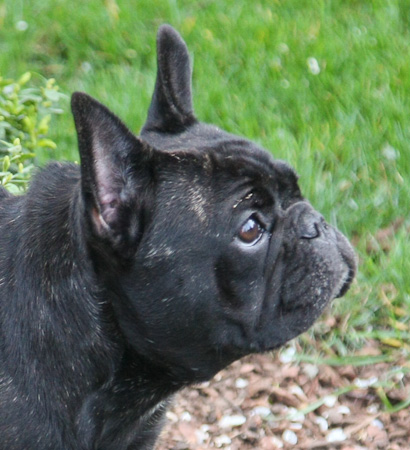 Another AM/CAN CHAMPION at the Tahoma house.
LACY got her last major this past weekend at Spokane shows
(entry of 14 bitches) under judge Darryl Vice, and finished.
Mom Luna and Grandmother Gertie are so proud, as is Papa MAXX.
She and Maxx are entered at Puyallup shows and now will be competing
in Best of Breed competition together.
Frenchie Walk
Sunday, June 6, 4:00 pm
View Larger Map
Our next Frenchie Walk will be at Jack Block Park, on Harbor Ave. in West Seattle.
This underutilized and dog-friendly Port of Seattle park has a spectacular view of downtown.
The entrance to the park is under a large, orange arch, just before you get to Salty's.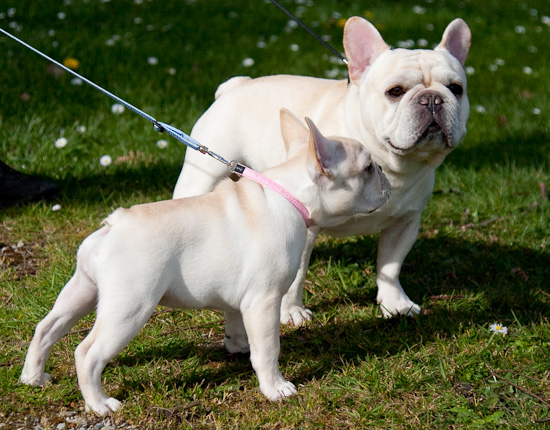 Maxx and his daughter Nai'a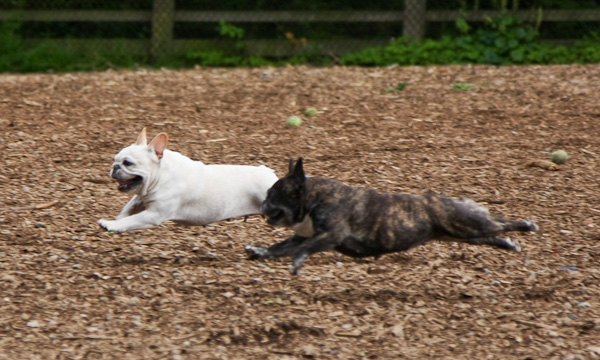 Gertie and her daughter Luna were among the two dozen Frenchies who
enjoyed our May "walk" at the off-leash area at Robinswood Park in Bellevue.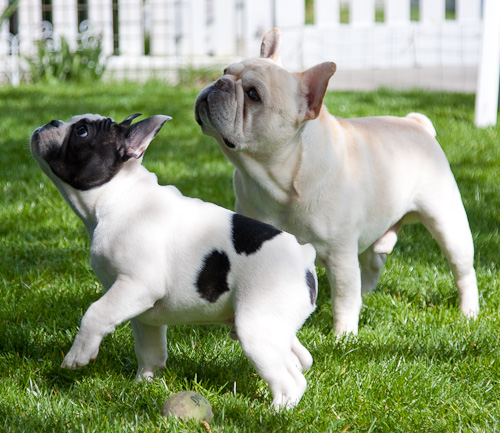 Balboa (formerly Panda) had a nice visit with his dad Maxx recently.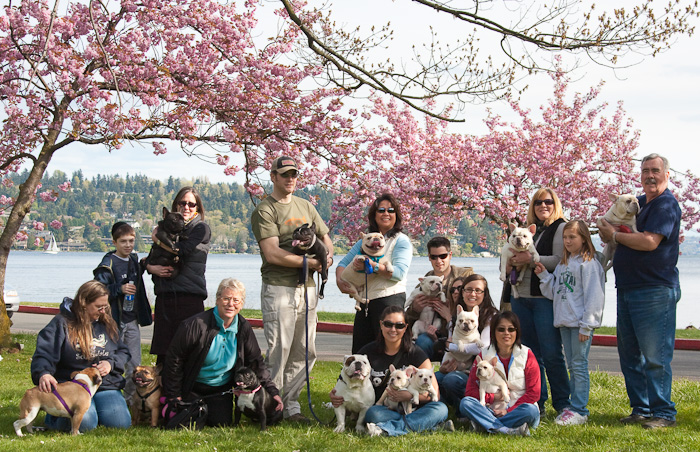 At our first French Bulldog Walk of 2010, about a dozen Frenchies and a couple of their English cousins
enjoyed an afternoon of perfect weather at Seward Park.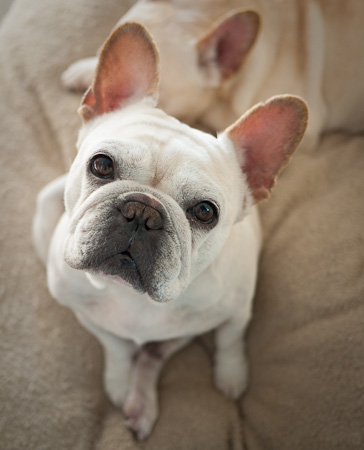 Gertie: Ball? Walk? Ball? Walk?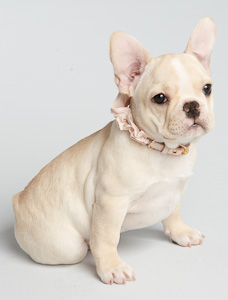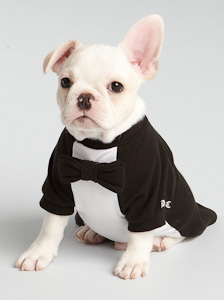 Maxx and Squirrel's puppies did a photo shoot for Nordstrom's.
The photos will appear in their online catalog beginning in late April.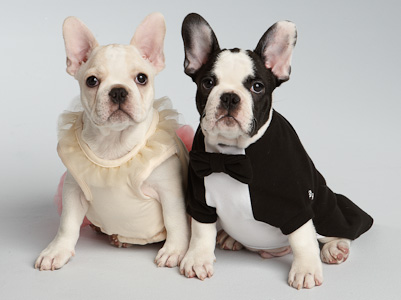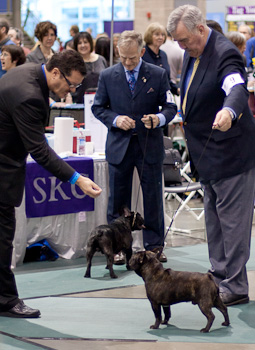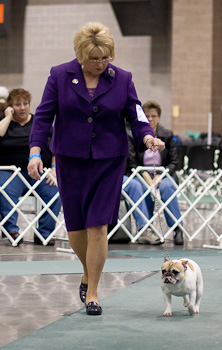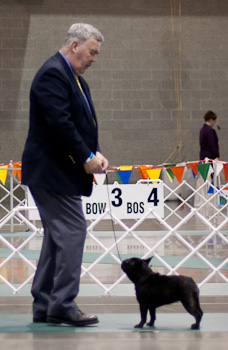 Littermates Benny, Button, and Lacy had a great weekend at the Seattle Kennel Club shows.
Benny was Winners Dog on Sunday, earning him two points toward his championship.
Button won her class of three on both Saturday and Sunday.
Lacy was Winners Bitch, Best of Winners and Best of Opposite Sex on Saturday,
earning two points toward her championship. On Sunday she took Reserve.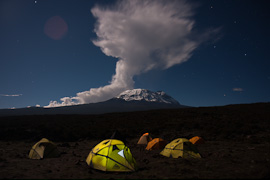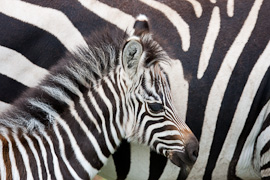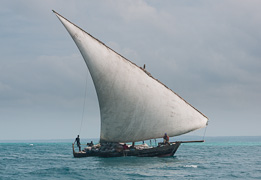 Rick traveled to Tanzania in January, where he climbed Kilimanjaro,
went on safari, and visited the island of Zanzibar. Click here to view his photos.

The Maxx-Squirrel puppies are 12 weeks old.
We'd sure like to see a few of them end up in show homes!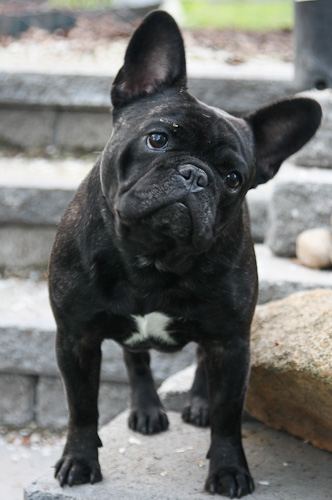 Lacy, her sister Button, and her brother Benny
are getting ready for the Seattle Kennel Club show.
It's hard to believe they turned a year old last month!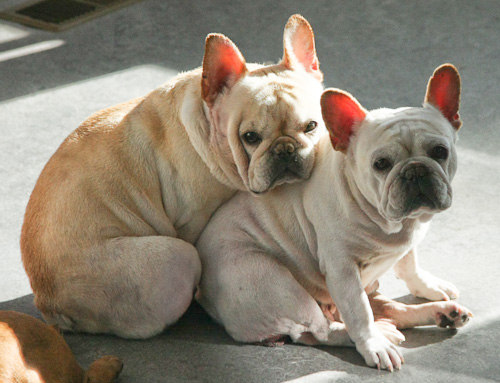 Grandmothers Phoenix and Gertie are enjoying
an unusually warm, sunny February day.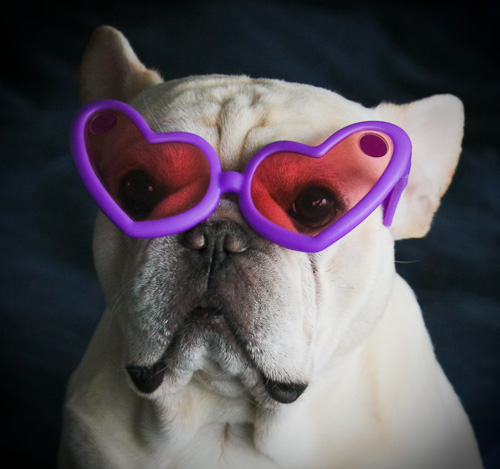 Please be my Valentine.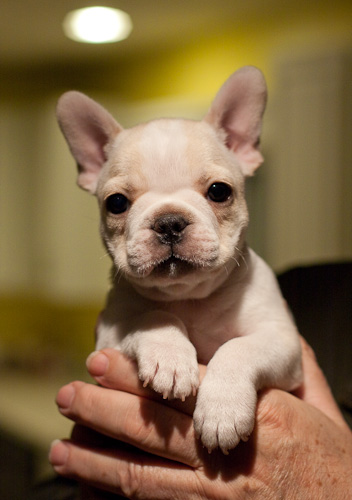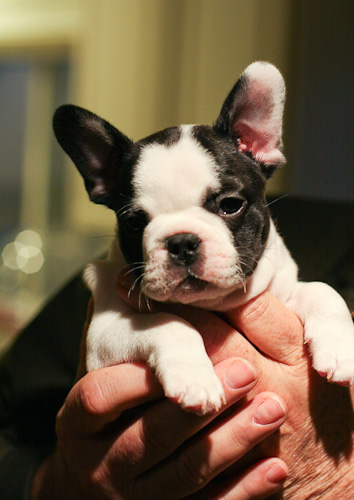 The litter of puppies that Maxx sired are looking great.
They're about eight weeks old.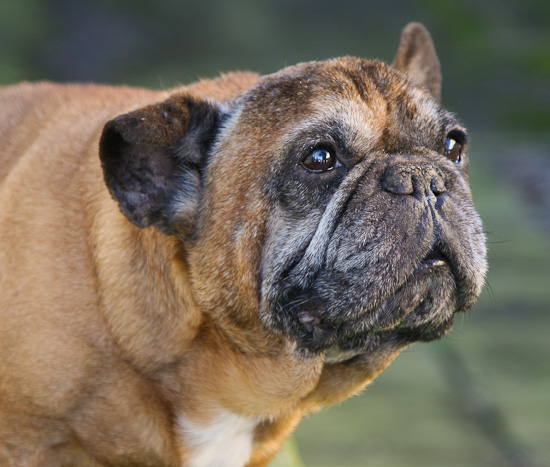 Woody turns 13 this week. Though he's a bit wobbly,
he's still happy, playful and affectionate.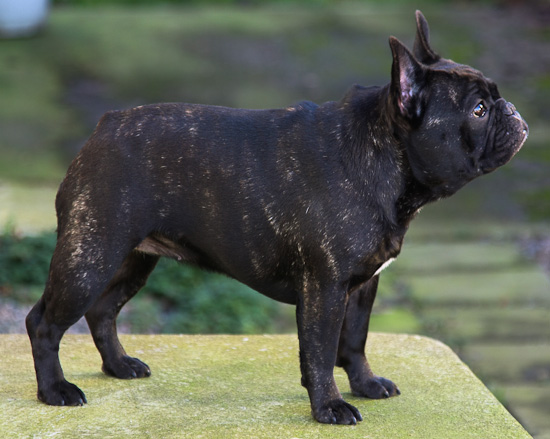 At the Puyallup shows last weekend, Lacy was awarded Winner's Bitch and
Best of Opposite Sex. She now has 10 of the 15 points needed for her American Championship.