Dale Melsness & Rick Rocheleau -- email: dmelsness@aol.com
French Bulldog Club of America
2007 National Specialty Show
Part 5: Top Twenty Invitational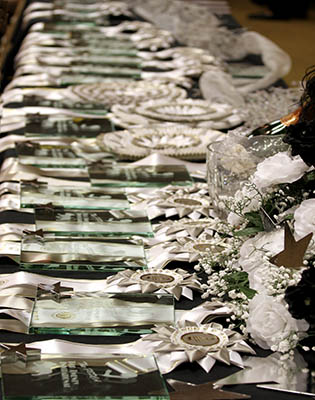 Each of the participants in the Top 20 received a
lovely plaque and a rosette inscribed with the dog's name.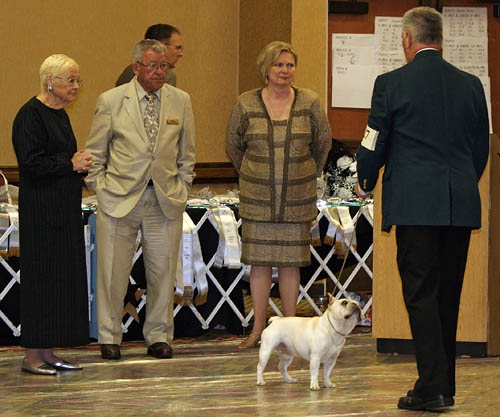 The event was judged by a panel of three:
Ann McCammon, Robert F. Caviness and Linda Moore.
Here, they look at our boy Maxx.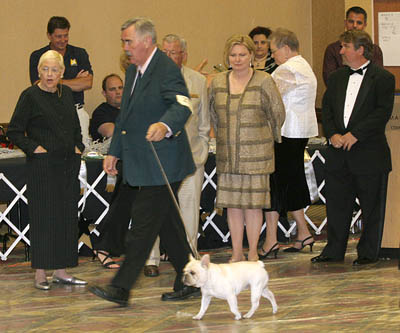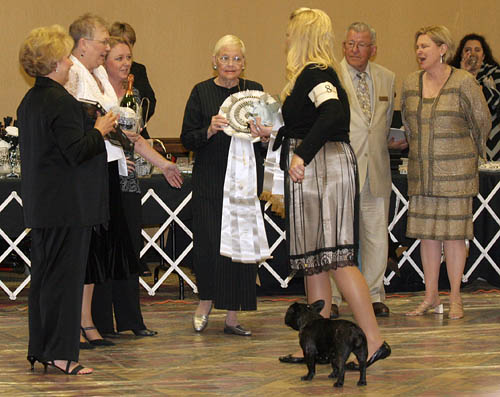 CH LeBull's Midnight Confessions ("Lola")
won the people's choice award.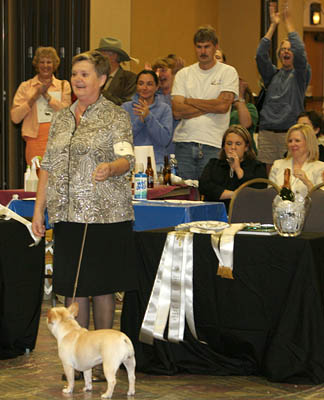 CH Lionheart's Fortune Cookie ("Rosy")
won Best of Opposite Sex.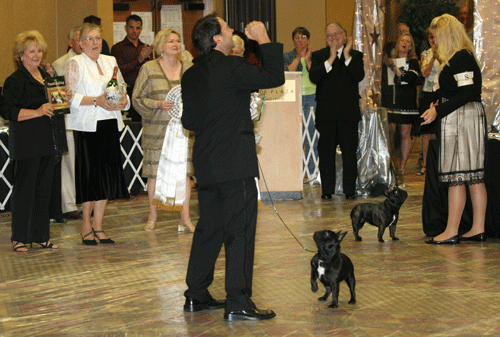 CH Robobull Fabelhaft Ringoffire ("Ringo"),
presented by Perry Payson, was the winner of this year's
Top Twenty Invitational.
---
Home | Getting There | Costume Contest | Independent Specialty
Sweepstakes, Rescues and Veterans | Top 20 Invitational | The National Specialty | The trip home