Dale Melsness & Rick Rocheleau -- email: dmelsness@aol.com
French Bulldog Club of America
2007 National Specialty Show
Part 6: The National Specialty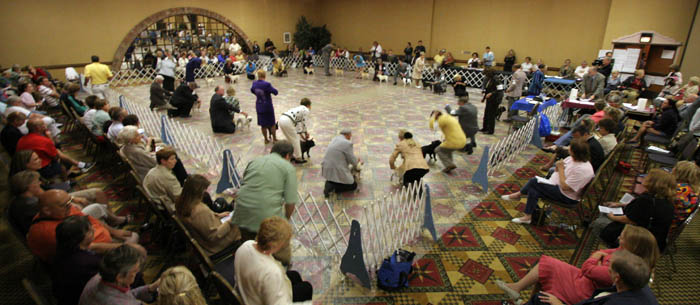 After two days of exhibiting 269 dogs including 88 specials, it all comes down to this.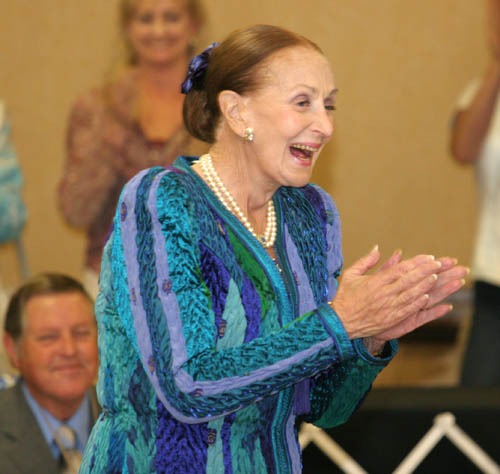 A big thanks for our Judge Sandra Goose Allen,
who always seems to genuinely enjoy judging.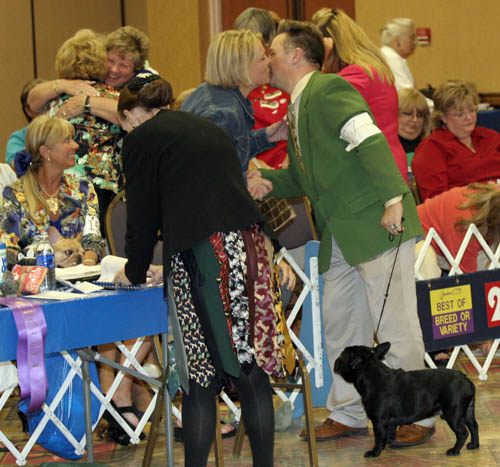 Winner's Dog and Best of Winners:
CH Fabelhaft Robobull Toodarn Hot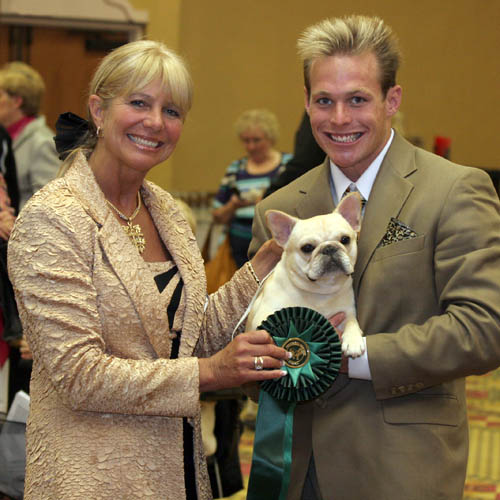 Winner's Bitch and Best Bred by Exhibitor:
CH Marianette Miss Fab-Bul-Ous Smile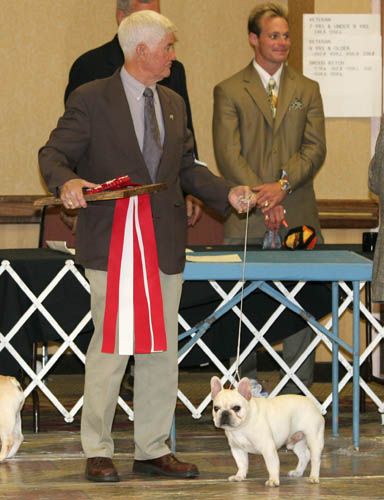 Best of Opposite Sex:
CH House of Tucks Polar Charlie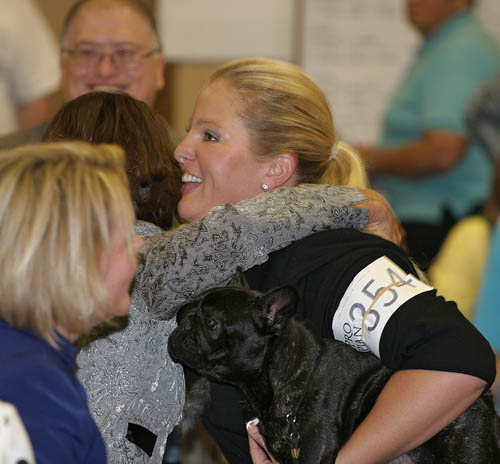 And the winner of the 2007 FBDCA National Specialty is:
CH LeBull's Midnight Confessions ("Lola")!
Awards of Merit (not pictured):
CH Windmarks What a Guy
CH Dagmar De La Parure
CH Fabelhafts Too Hot To Handle
CH Petit Motif Lightning Strikes Twice
---
Home | Getting There | Costume Contest | Independent Specialty
Sweepstakes, Rescues and Veterans | Top 20 Invitational | The National Specialty | The trip home