Dale Melsness & Rick Rocheleau -- email: dmelsness@aol.com
French Bulldog Club of America
2007 National Specialty Show
Part 1: Getting There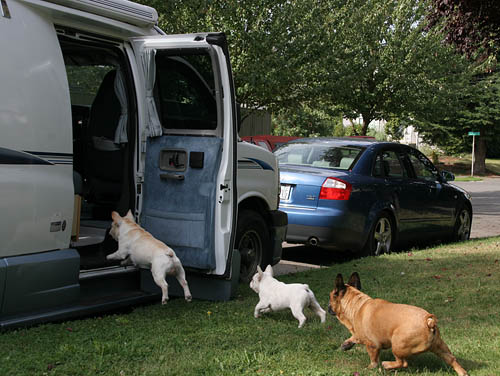 August 31: Today we began our drive to nationals in Denver.
Maxx and Woody are competing. Jaxx is just
excited to come along for the ride.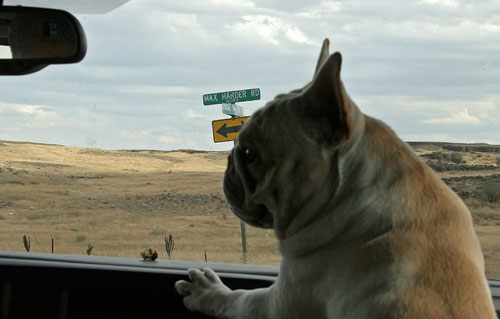 August 31: Maxx says, "hmmm, Max Harder Road. Turn left here!"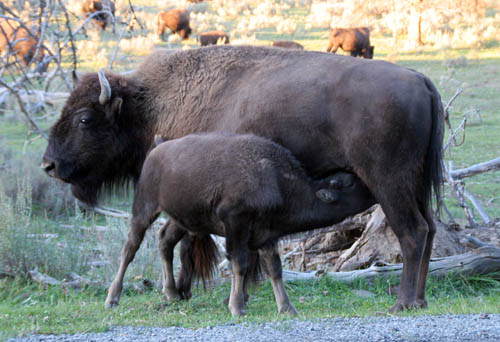 September 1: Buffalo at the side of the road,
a classic Yellowstone sight.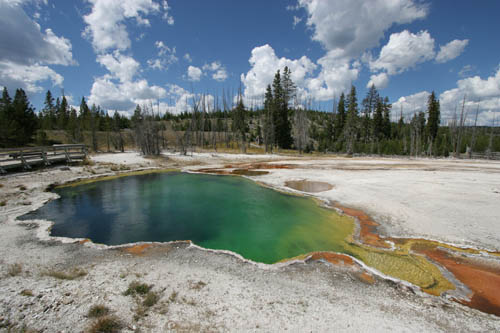 September 2: The Abyss Pool in Yellowstone was probably the
most spectacular thermal feature we saw.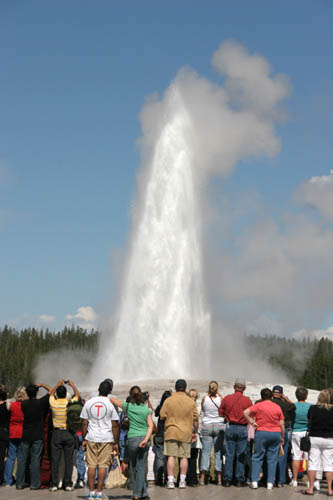 September 2: Old Faithful, of course.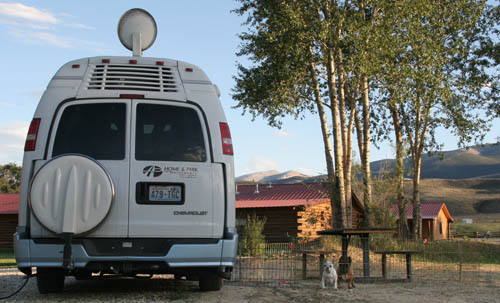 September 2: Our "home on the range" tonight was
Dubois Longhorn RV Park, a lovely spot on the
Wind River in Wyoming.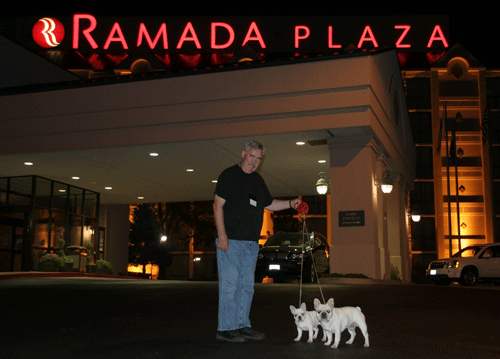 September 3: We arrived at the host hotel on the outskirts of Denver this evening.
Maxx decided the hotel should change its name.
---
Home | Getting There | Costume Contest | Independent Specialty
Sweepstakes, Rescues and Veterans | Top 20 Invitational | The National Specialty | The trip home