Pictures of the Week 2012
Happy Holidays from the Tahoma gang!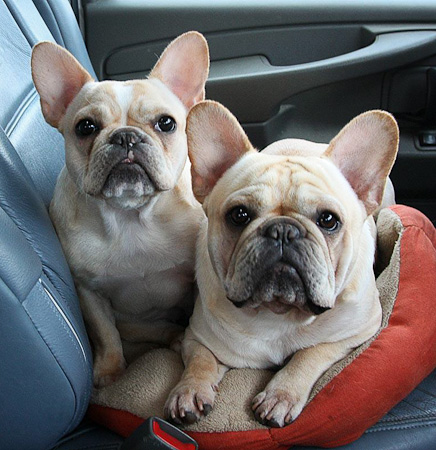 DEXTER and SUGAR were in Canada this weekend for the Auld Lang Syne Dog Assoc. shows in Chilliwack.
Friday, Sugar was Reserve Winner's Bitch, and Dexter was Best of Opposite.
Saturday, Sugar was Winner's Bitch.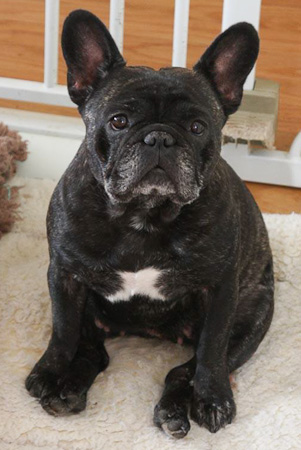 Solo's mother Lacy is back visiting with us for a week.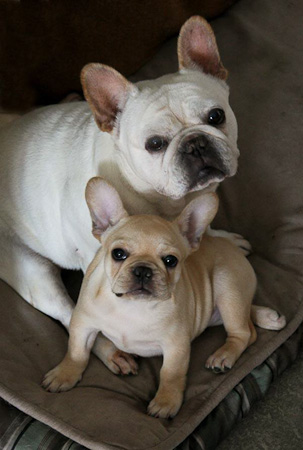 Great Grandmother GERTIE (10-1/2 years old) and
Great Granddaughter SOLO (12 weeks) love to
play together in the morning before breakfast.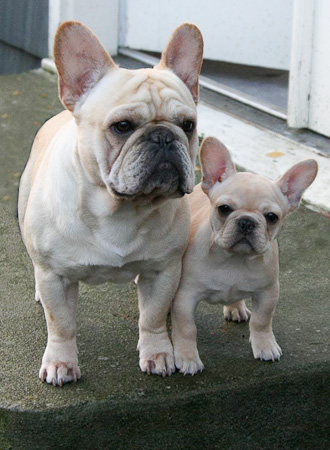 Little Solo and her best friend Dexter ventured out onto the back steps today, between rain showers.
Solo was amazed at a whole new world out there, but was sticking close to Dexter.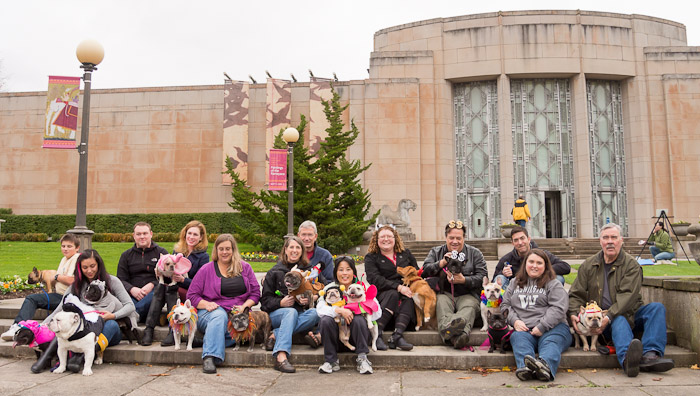 Thirteen Frenchies, a bulldog, and a Nova Scotia Duck Tolling Retriever celebrated Halloween
at our annual costume walk in Volunteer Park on Sunday, October 28. Watch for more pictures soon.
Click here to view a large version of the image in a new window.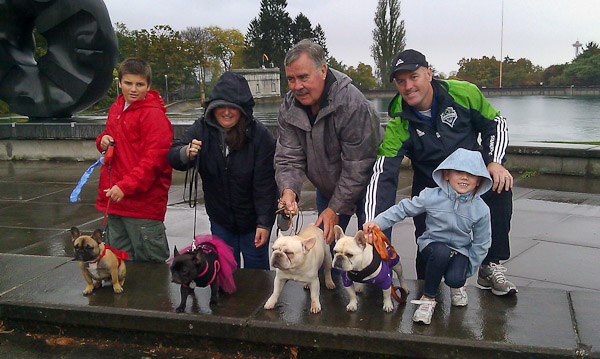 After months of dry, sunny weather, the rain arrived just in time to dampen our plans for an Oct. 14 walk.
Apologies to the folks who didn't get the cancellation notice in time, but it was still great to see you!
Left to right: Bandit, Winnie, our Maxx, and Louis (formerly Polar Bear).
The walk has been rescheduled for October 28.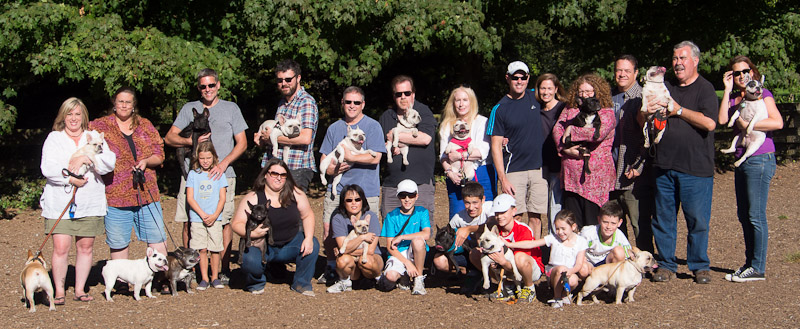 Around 20 Frenchies joined us on Sunday for a romp at the Robinswood Park off-leash area in Bellevue.
If you'd like to get on the list for future walk announcements, please email us.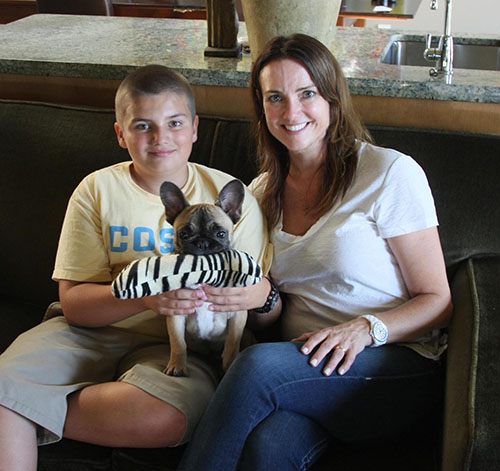 Bandit is very happy with his new family in his new home.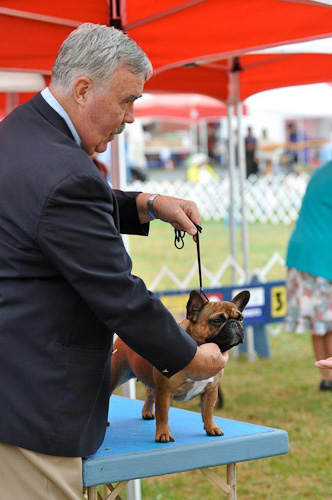 Baohuao's Bird in the Hand "Hannah" has
finished her Grand Championship!
She took Best of Opposite Sex over a femaie special and
11 class bitches for the final major that she needed for the title.
(And thanks to Danielle Silverstein for the terrific photo!)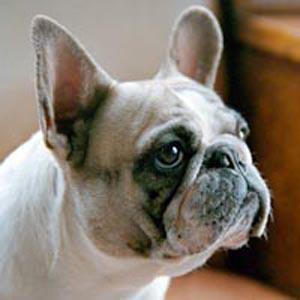 Tahoma's Wanda Fuca - 1998-2012
Our sweet girl Wanda passed away quietly this morning at age 14-1/2.
She was cherished and cared for by our very good friend Katrina.
Wanda will be missed by many. She will join her boyfriend Woody
who died two years ago on exactly the same date at age 13-1/2.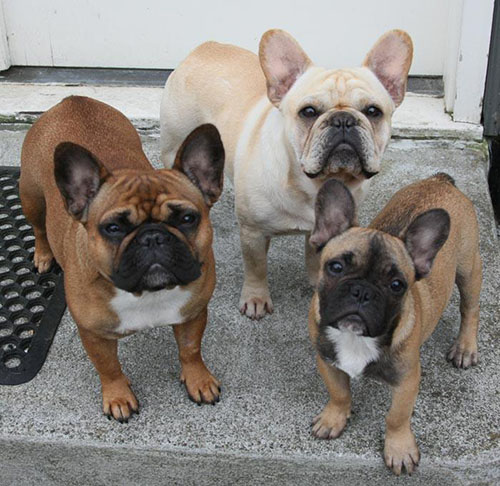 Best buddies Hannah, Dexter, and Bandit, looking for trouble to get into.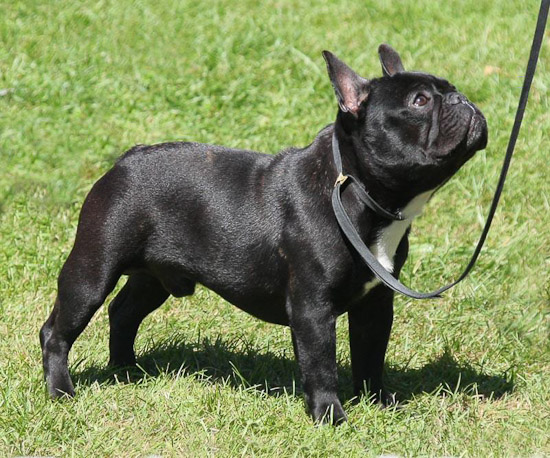 The Tahoma boys had a good weekend in Canada. Rudy (pictured above) wrapped up his
Canadian Championship on Sunday by taking Best of Breed and a Non-Sporting Group One!
His brother Dexter took Best of Winners on Thursday and Friday, giving him 6 additional points
toward his Canadian Championship.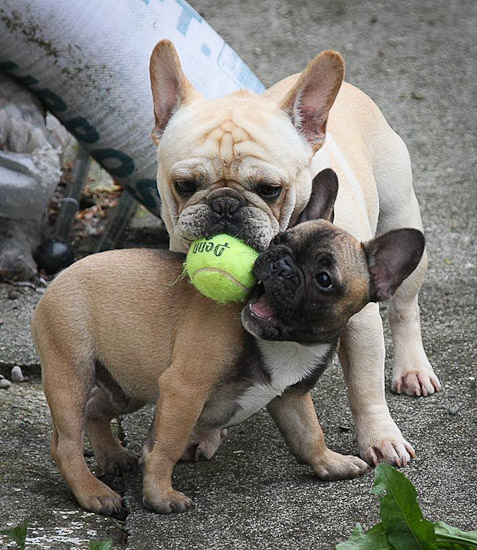 Dexter plays keep-away with Bandit.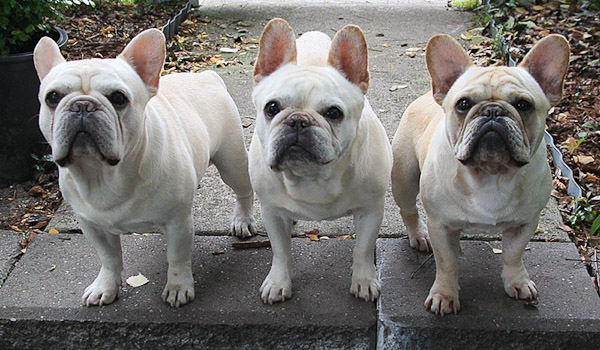 Three members of the Tahoma gang, spanning four generations.
Maxx is on the left, his mother Phoenix is in the center,
and their grandson/great-grandson Dexter is on the right.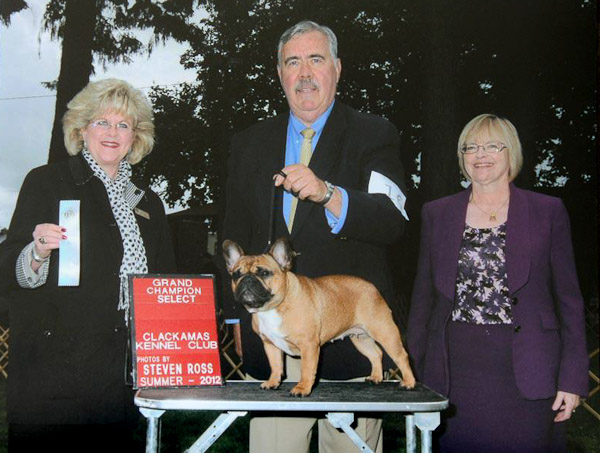 Oops! We thought Hannah had finished her Grand Chamionship when we got this picture taken,
but it turns out that some absent entries broke the Major she needed to finish.
She remains just one win away from her Grand Championship title.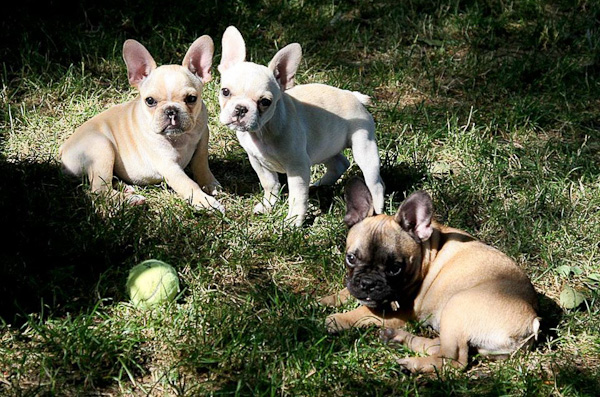 SUGAR (left) left for her new home today, with Jodi and Bob and their dog Nai'a, who was sired by our Maxx.
STELLA (center) is happily settled in with Katrina and her dog Wanda for about 2 weeks now.
BANDIT (bottom right) is staying with us for a while, while we decide if we will be wanting to show him in the Fall.
See all the pictures of these puppies growing up on the Button Puppies 2012 page.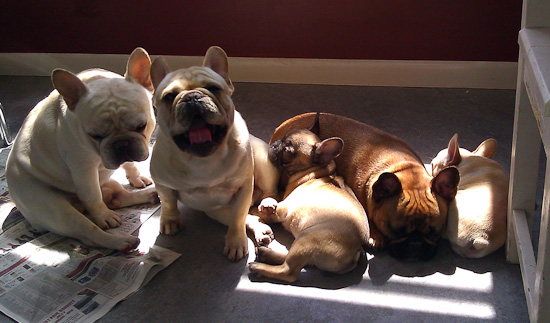 Finally, some sunshine in Seattle!
Maxx, Dexter, Bandit, Hannah, and Sugar are all trying to crowd into the same sunbeam.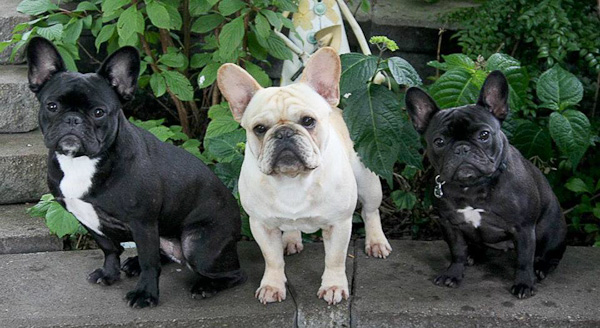 Happy first birthday! Gertie (left) and Winnie (right) stopped by to play with their brother Dexter (center)
on their first birthday. Happy birthday to their brothers Louis and Rudy, too!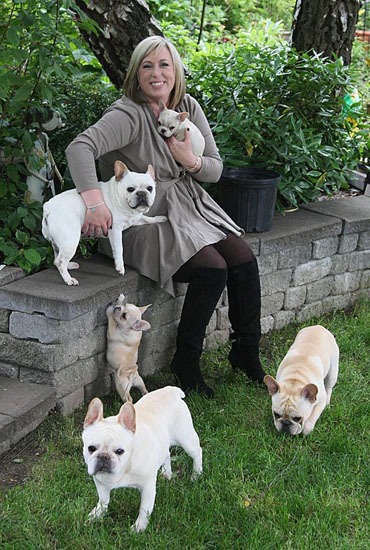 Our friend Katrina enjoys playtime in the yard with two of
the puppies and their great grandmother Gertie (top),
their great grandmother Phoenix (bottom left), and
uncle Dexter (bottom right).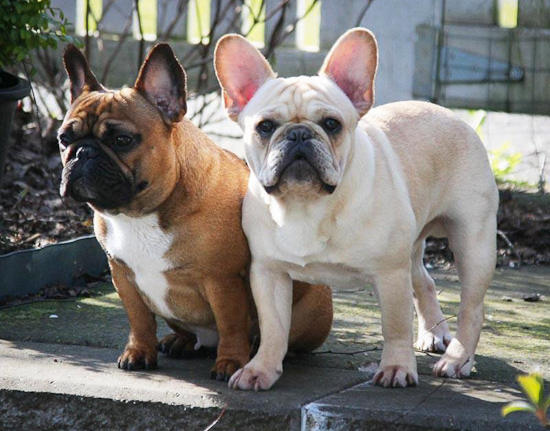 HANNAH and DEXTER had a good weekend at the shows in Puyallup, WA, June 9-10.
HANNAH was Best of Opposite Sex on Saturday, and Dexter won his 9-12 month old puppy dog class,
under judge Grace Fritz. On Sunday, Dexter won his class again, and HANNAH was Best of Breed,
under judge Seamus Oates, from Ireland. Four class dogs were absent, breaking the major,
otherwise Hannah would have completed all her required wins for her AKC Grand Championship.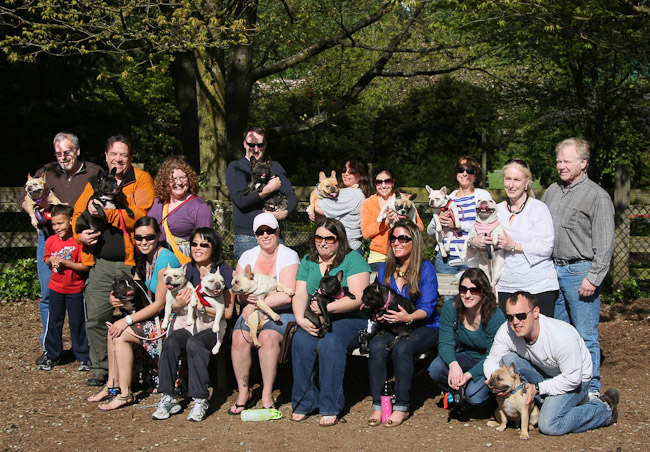 Fifteen Frenchies enjoyed the perfect weather for our May Frenchie "Walk" at the
Robinswood Park off-leash area in Bellevue. Click here for a larger version of the photo.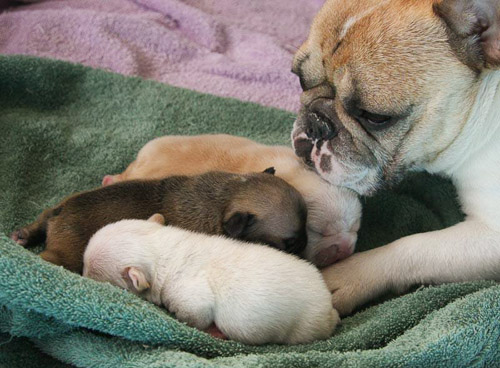 April 3, 2012 - Button gave birth to a beautiful litter of puppies this evening.
Click here to see lots of pictures as they grow.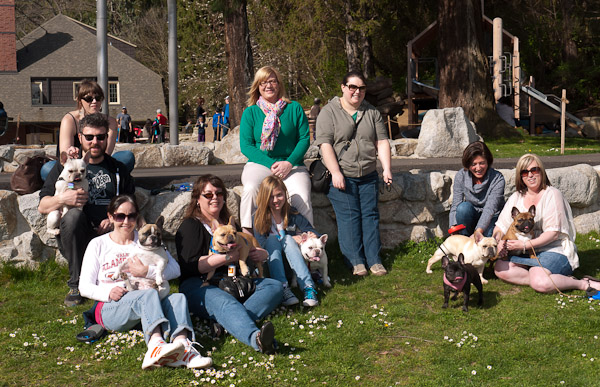 It was a perfect April day for the start of our ninth year of Frenchie walks.
Seven Frenchies enjoyed a sunny and very busy afternoon in Seward Park.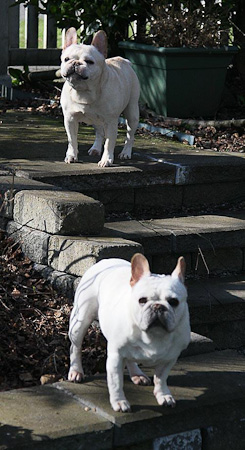 Great grandmas Phoenix and Gertie
are enjoying the return of mild and sunny days.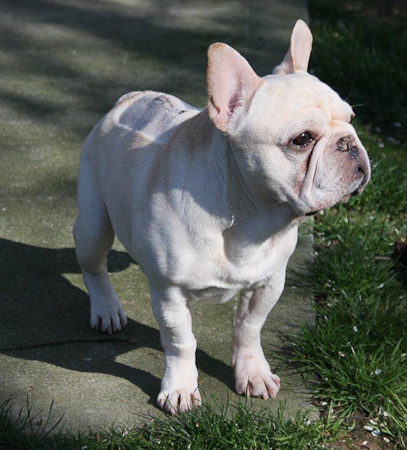 Maxx's recovery continues to go well. Less than two weeks after surgery,
he went for a 1-block walk. He's still wobbly, but almost
every day is a little bit better than the last.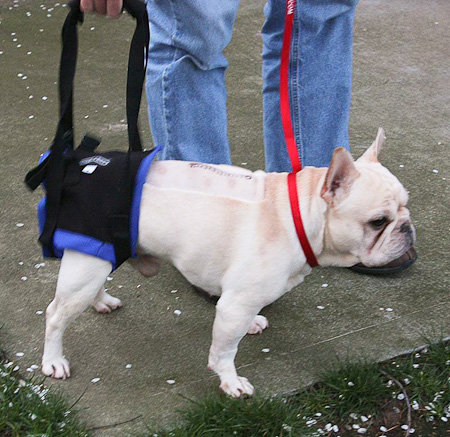 Maxx is glad to be home from the animal hospital.
And we're VERY happy with how well he is recovering from his surgery so far.
He seems to have control over everything in his hindquarters, though he's pretty wobbly.
The pants allow us to support his rear end so he can walk and do his business.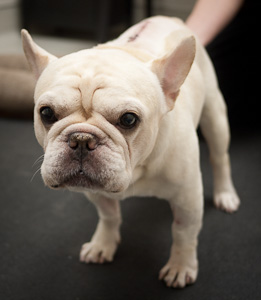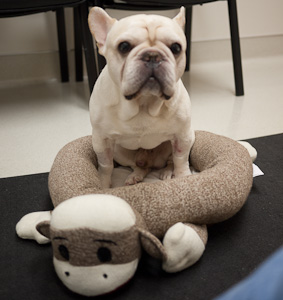 Maxx is recovering from spinal surgery after falling and rupturing a disc.
It's been about 48 hours since the surgery, and he's starting to return to
his old self. He's able to to stand up with some help, and he was very happy
when we brought him his favorite bed. He's even shared his vocal stylings with the staff.
We are hopeful that he will make a full recovery.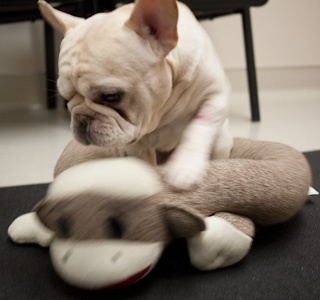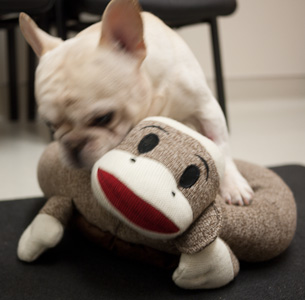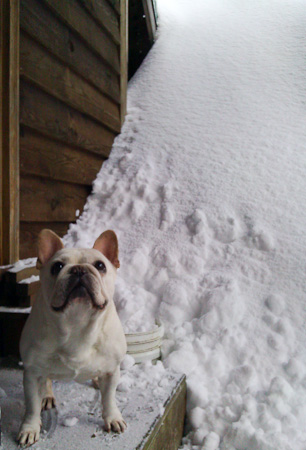 At our cabin in the Cascades, there's about 7 feet of snow on the ground.
Where it slid off the roof, it's about 18 feet deep!
Gertie had a great time bounding through the snow like a dolphin.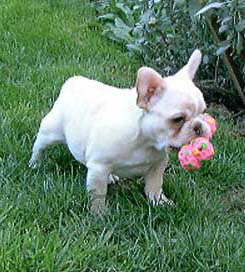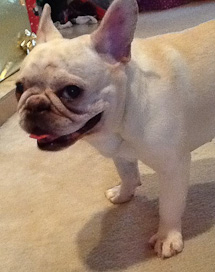 We are saddened to learn that Maxx's sister Roxanne passed away
unexpectedly last week. We're grateful to Geoff and Mac for giving her
a loving home for the last eight years.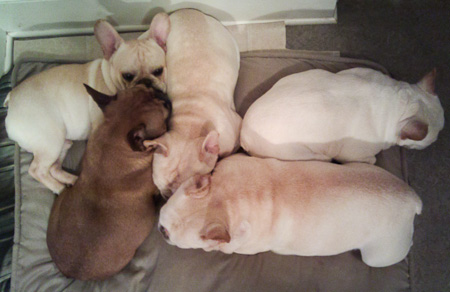 It just doesn't matter how many beds are available.
The dogs all want to sleep on the same one!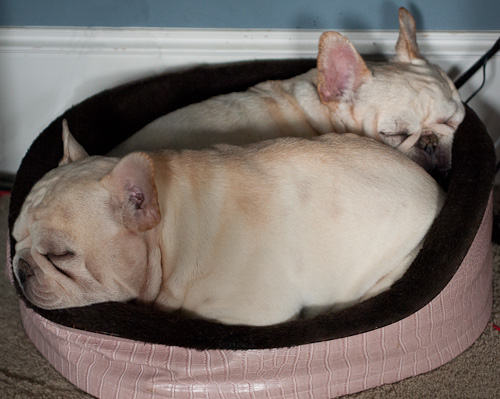 Maxx and his mama Phoenix, sharing a bed under the desk.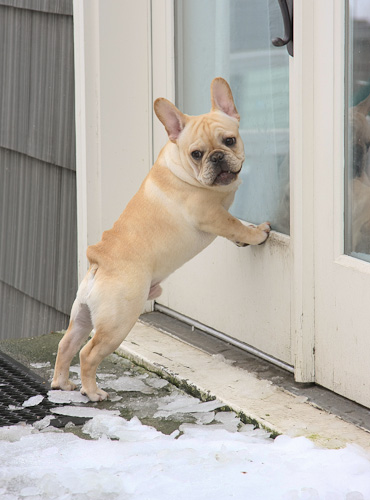 Dexter experienced his first snow this week and has been having fun playing in it.
But of course, as soon as the camera came out, he decided he'd had enough!
Time to go back inside and warm up.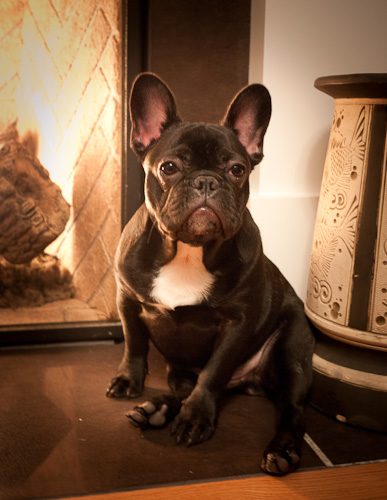 Rudy, six months old, is quite the poser when it comes time for pictures.
He'll be heading off to his new home very soon. Watch for him in the show ring!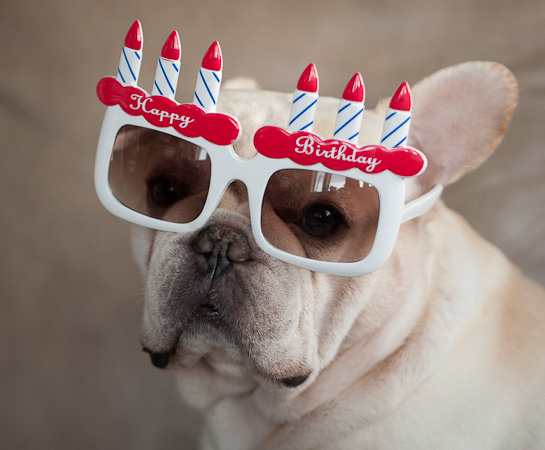 Happy New Year to you, and Happy 8th Birthday to Maxx,
who was born on New Year's Day in 2004.