Pictures of the Week 2007
April Seattle French Bulldog Walk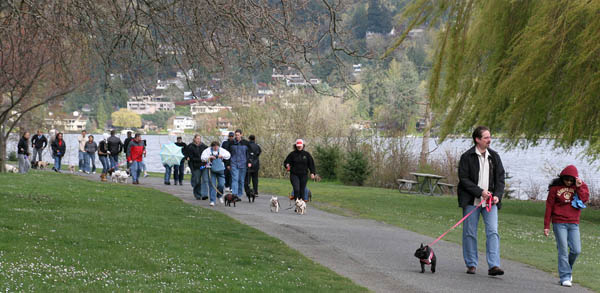 Twenty Frenchies braved the rain, wind and eventual sunshine for
our first monthly walk of 2007, held at Seward Park.
(click on images to enlarge)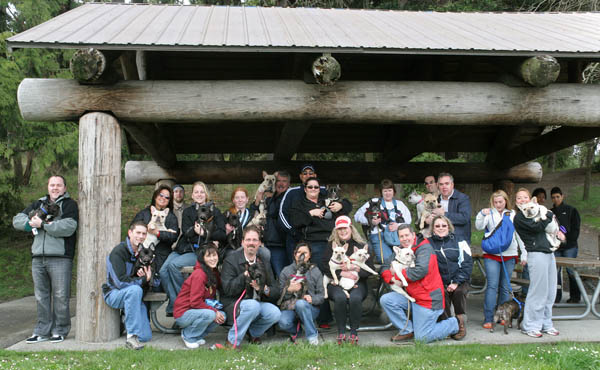 Picnic shelters provided breaks from the occasional rain,
but it was still very cold!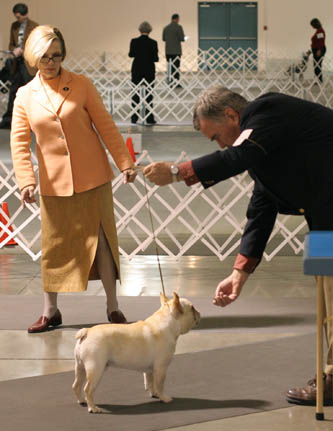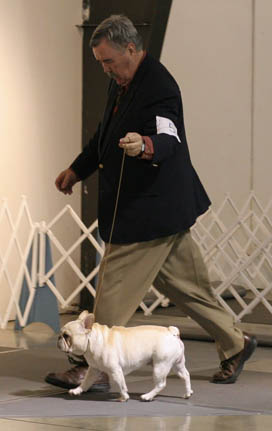 At the Peninsula Dog Fanciers Association show in Bremerton March 24-25,
Bo (on left) won Best of Winners, giving him his third major at just ten
months of age. He also won a Bred By Exhibitor Non-Sporting Group 3.
Maxx (on right) won Best of Breed both days.
Two more good weekends for the Tahoma gang!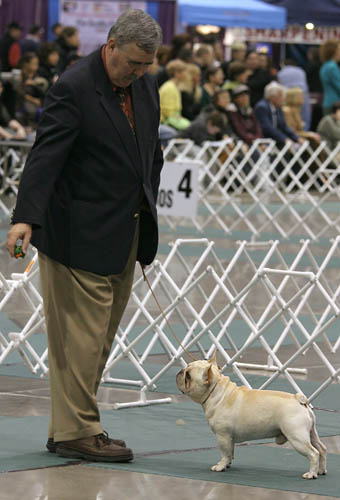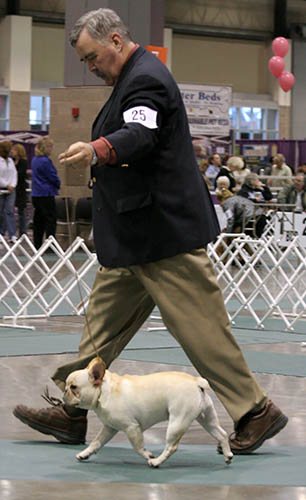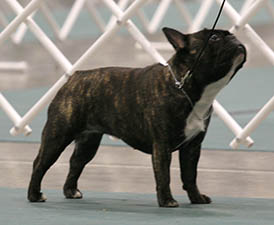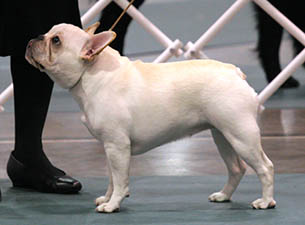 March 10-11 - Seattle Kennel Club
MAXX (top left) was Best of Breed on Sunday (16-14-4-1).
LUNA (bottom left), BO (top right) and sister PIPER (bottom right)
all won their classes on Saturday.
March 2-3-4 - Lower Mainland Dog Fanciers in BC, Canada:
TORO (not pictured) was Winner's Dog and Best of Winners, and Best Bred-By, and
Bred-By Group Winner on both Friday and Saturday, finishing his Canadian Championship.
MAXX (top left) was Best of Breed all three days, and Group Four winner on Sunday. (6-7-4-0)
(Nero, Luna and Toro are now all Canadian Champions)
A Great Weekend for Bo and Maxx
While Phoenix was busy with her puppies at home, two of her older boys were
out strutting their stuff at the Albany, Oregon, shows last weekend.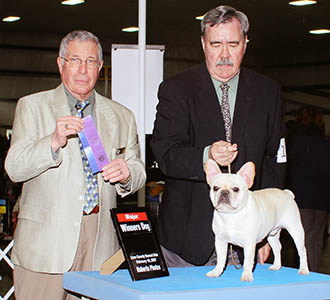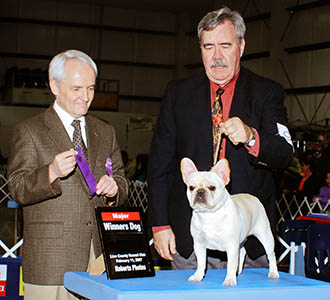 Bo, age 9 months, won 4-point majors both days...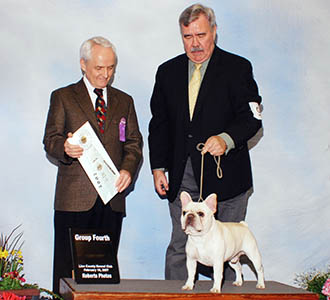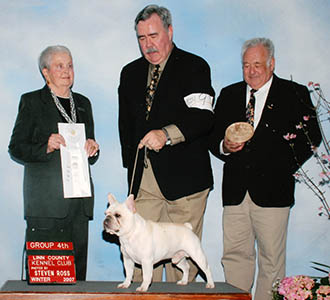 ..and Maxx won Best of Breed over 28 other Frenchies
and a Non-Sporting Group 4 both days!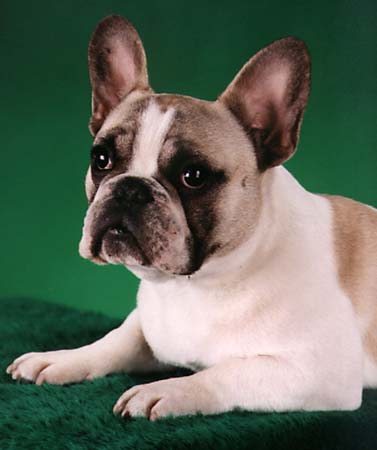 Tahoma's Bullwinkle 10/28/2000 - 2/8/2007
We received the sad news that Moosie, one of
Wanda's puppies, died unexpectedly.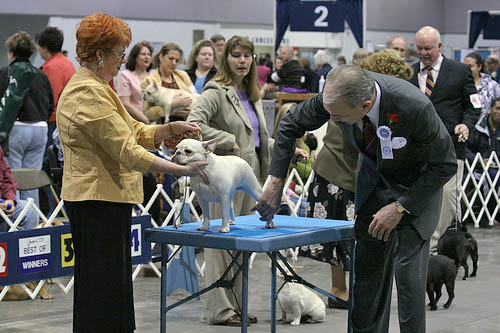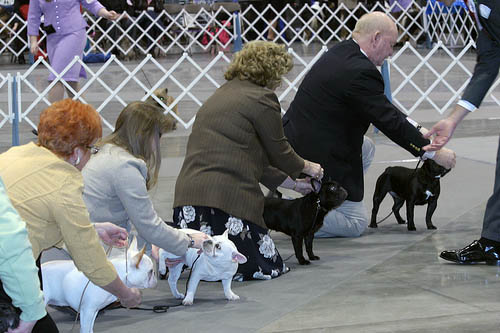 Piper, out of our girl Phoenix, made her debut at the Rose City Kennel Club show in Portland.
There were 56 French Bulldogs entered, more than we've ever seen outside of a specialty show.
Piper showed nicely and won her class on Monday.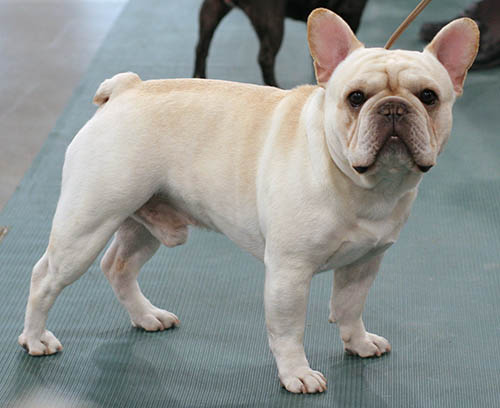 Maxx beat around 20 other Frenchies for Best of Breed
on Friday at the Puyallup Valley Dog Fanciers show.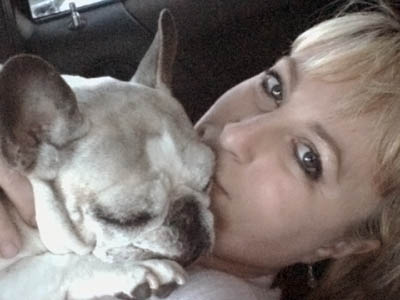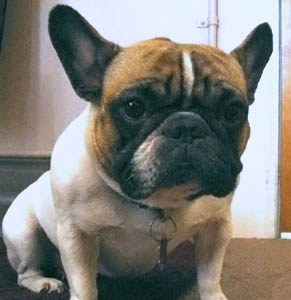 We recently received photos of Wanda (left) and her daughter Lucy (right) from their respective owners.
Wanda will be 9 years old this week, and Lucy turned 6 in October.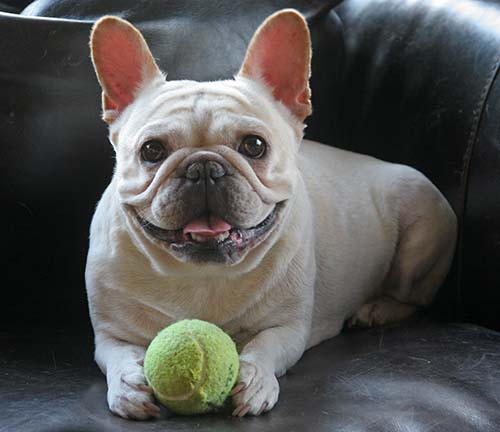 Gertie's resolution for the new year is to
remember to always have a ball.