Pictures of the Week 2003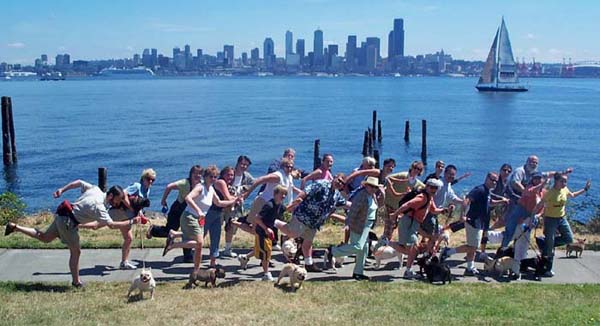 The walkers at our July Frenchie Walk were invited to take part in an international photo phenomenon known as a Phoon.
Photo by local photographer and graphic artist Phil Scroggs.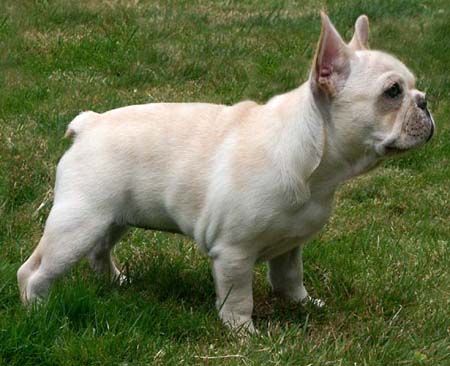 Our new puppy, 12 weeks old, practicing her "good stand".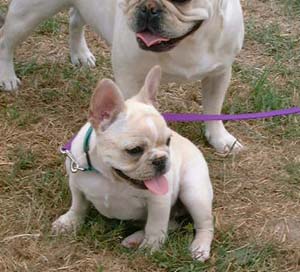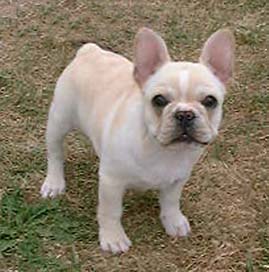 The newest member of our family is a gorgeous 11 week old girl who is a half-sister to Phoenix.
Her father is Ch. Bon Marv's EZ as Pied Jackpot!, one of the top five Frenchies in the country last year.
We are very excited to have the opportunity to own and show this sweet, energetic puppy.
Now...what shall we call her?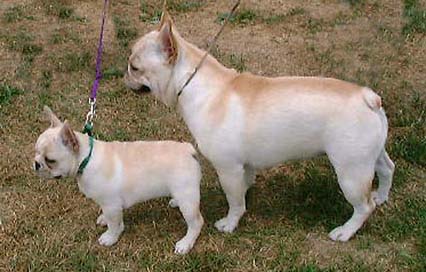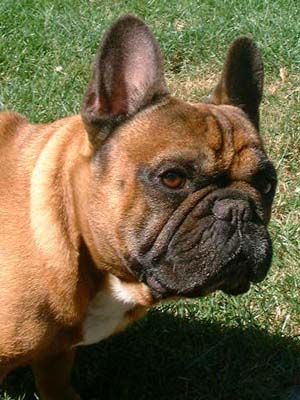 Woody, deep in thought.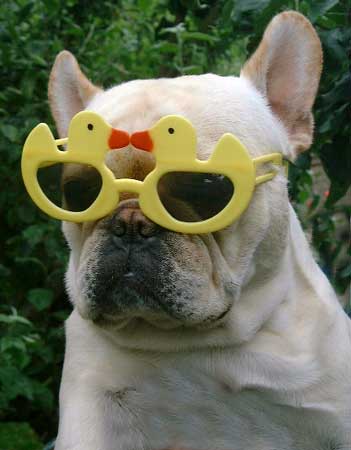 Phoenix is ready for summer, Seattle-style.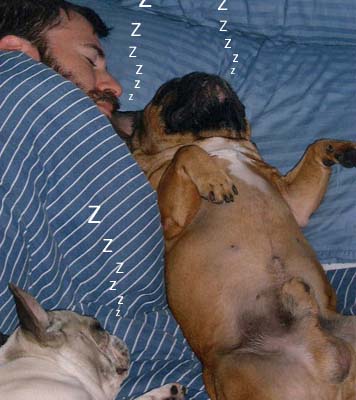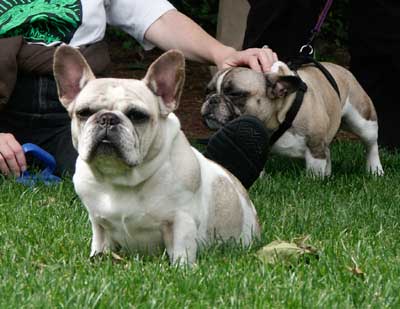 Wanda (and Jack) at the June Frenchie Walk.
"I wish someone would pet me!"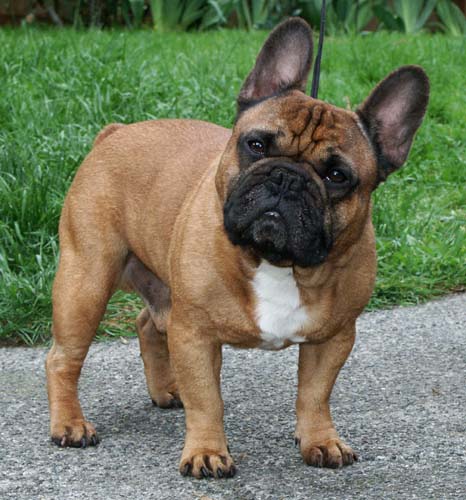 Woody is ready for his walk.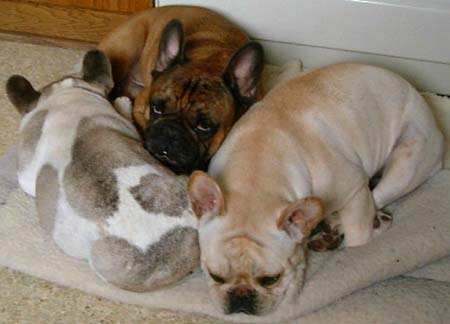 Woody begrudgingly shares his bed with Wanda and Phoenix.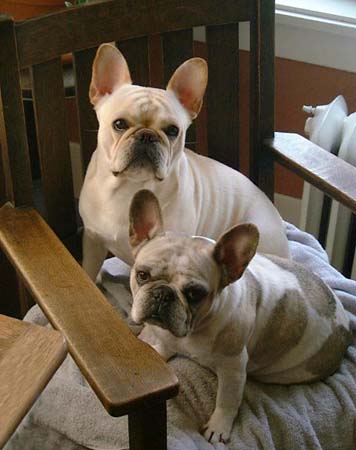 Phoenix shares her favorite chair with Wanda.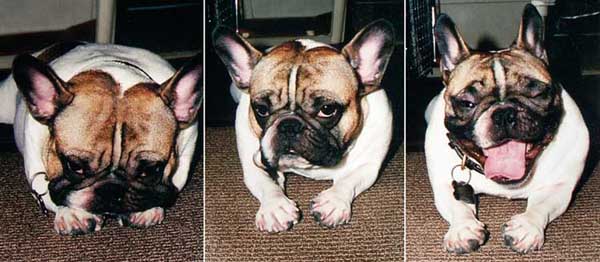 The three phases of Lucy waking up.
Lucy is Jack's sister and Woody and Wanda's daughter.
(Thanks for the great photos, David!)
Home Previous page Next page