Pictures of the Week 2003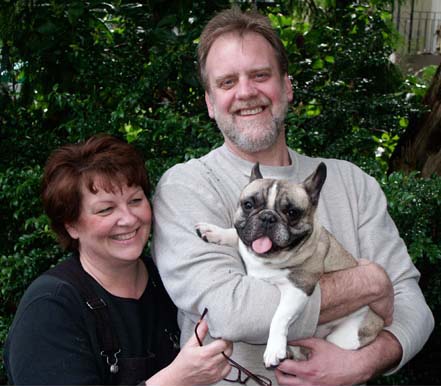 Jack's New Home
Jack is quite happy with his new life in a single-dog home near Bremerton, Washington.
We sure miss you, Jack! We're glad Renee and Bill are ready to treat you like the little prince you think you are!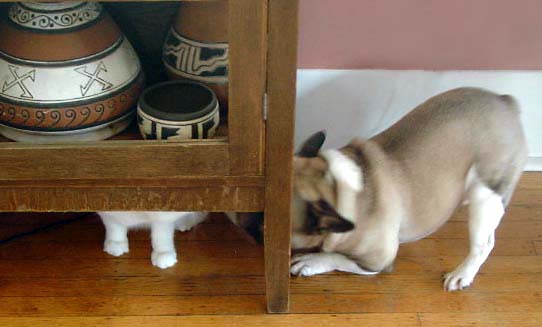 Jack is sure there's a kitty under there!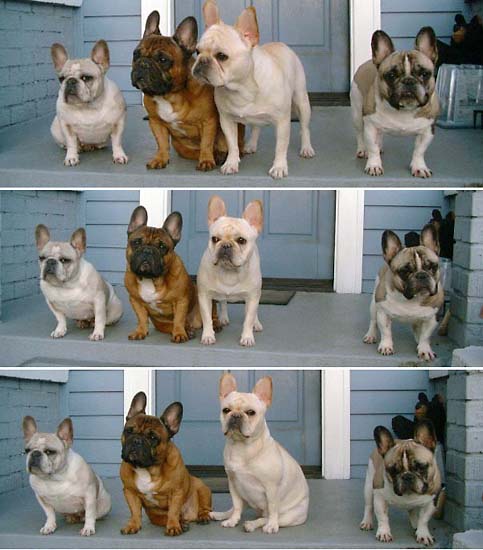 Our whole gang is looking forward to the Frenchie walk next weekend.
Especially Phoenix.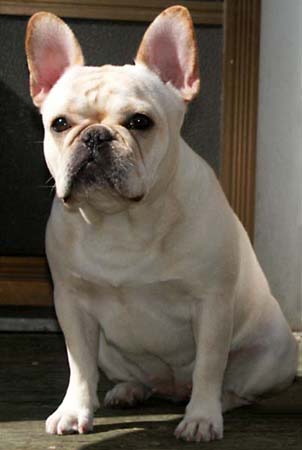 Just Phoenix.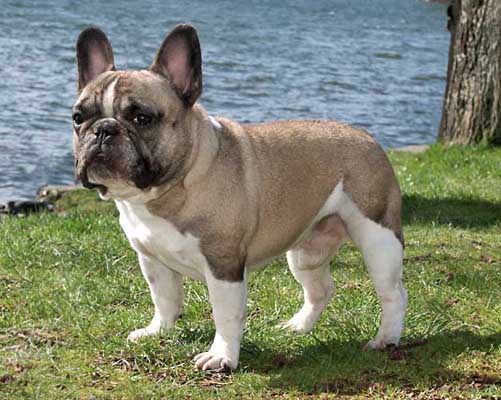 Jack enjoys an unexpectedly sunny day in Seattle.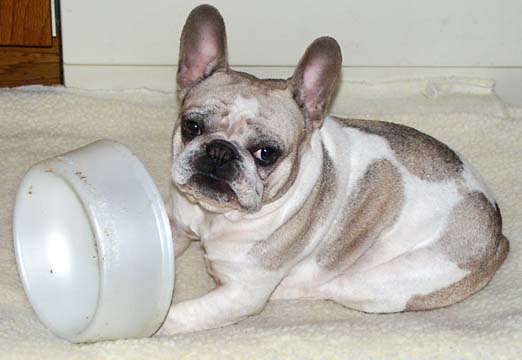 Wanda looks pretty grumpy about her empty dish. Feed me!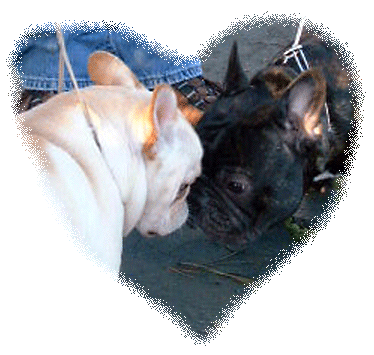 Love at first sight!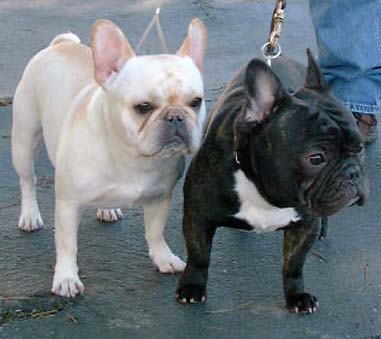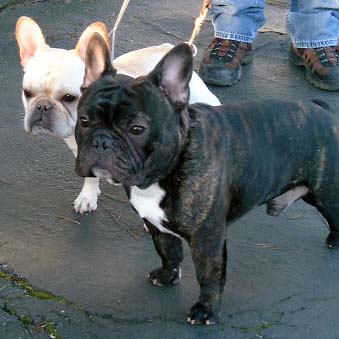 Phoenix and Teren were bred in late February. Both have impressive show records and titles.
American-Canadian-International Champion Tidewater's Phoenix at Tahoma
American-Canadian-International Champion Jumeau's Terenado Demirabeau
Phoenix has a Best in Show Puppy win in Canada.
Teren was Reserve to Best in Show at a recent International show.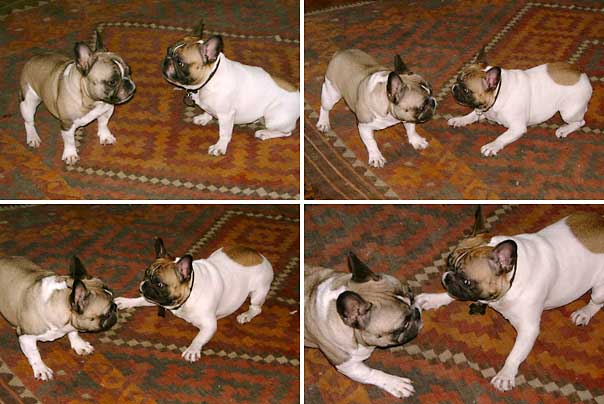 Jack's sister Lucy (aka Spot) came to visit for a day. Jack wasn't too sure at first,
but soon they were best buddies, playing and racing around the house together.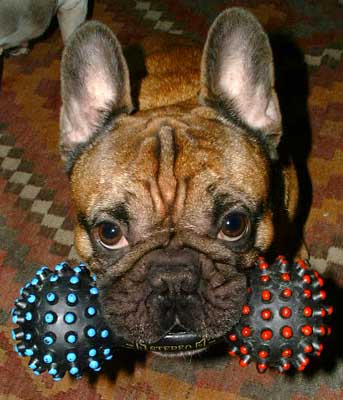 PLEASE?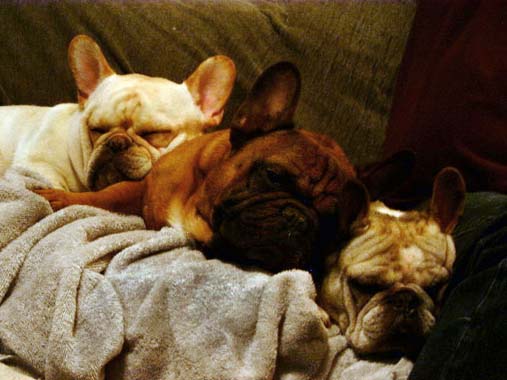 Watching Westminster 2003:
"Come on! We've been sitting here for almost two hours!
WHEN are they going to show the Frenchie?"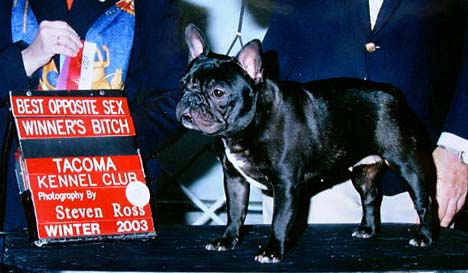 Dale is currently showing Tidewater's Ella Fitzgerald.
Ella won Winner's Bitch and Best of Opposite Sex at the Puyallup shows in January
and again at both Seattle shows in early February.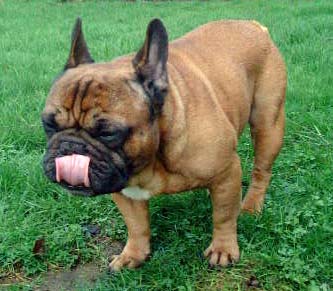 Woody has a knack for sticking out his tongue just as we're about to snap a picture!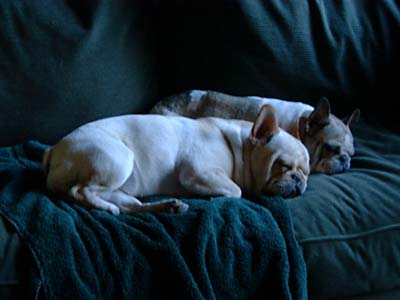 Phoenix and Wanda, snoozing in the moonlight.
Home Previous page Next page