Wanda gave birth to two healthy females September 20, 1999. Chip, a fawn pied, has moved on to her new home, where she now goes by the name of Sassy. We've decided to keep Twig, a black-masked red fawn. Watch for her in the show ring again in the spring!
Click on the links below to view full-size images with captions.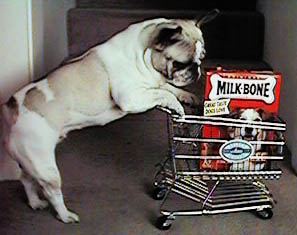 Milk Bones, pickles, ice cream...I think I've got everything...