Dale Melsness & Rick Rocheleau -- email: dmelsness@aol.com
FRENCH BULLDOG WALK
Sunday, May 10 at 2:00 pm - Jack Block Park, West Seattle
Join us on Mother's Day at Jack Block Park on Alki, on Harbor Ave,
just south of (before you get to) Salty's Restaurant.
The view of the Seattle skyline is outstanding. Bring your camera!
Note that we are meeting at 2 pm, an earlier time than usual.
For details, or to get walk announcements by email, please contact us.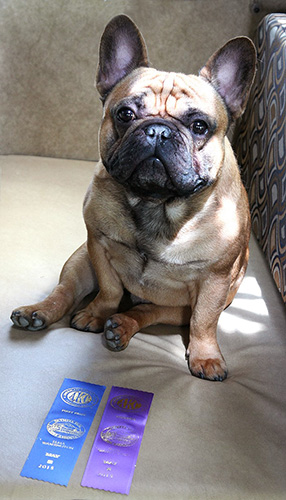 ONE STEP CLOSER - Jack, aka Yukon (Can CH Tahoma's Yukon Gold) was Winner's Dog for 2 points
under judge Gloria Garinger at the Olympia Dog Fanciers show (9-7-2-0) in Elma, WA.
He now has 13 points for his AKC Champion title.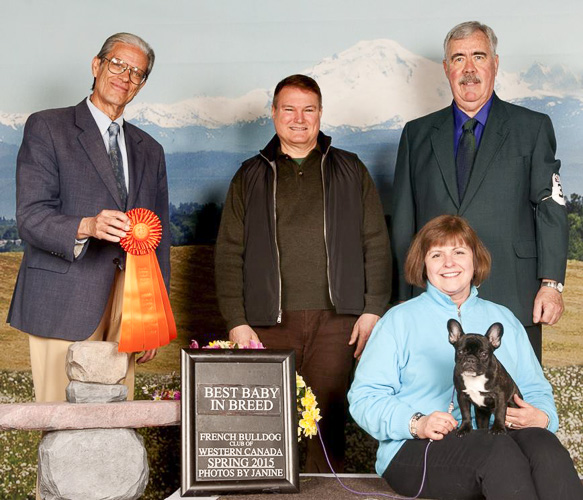 Tahoma's Grand Old Opry (DOLLY) took Best Baby Puppy in Breed at the French Bulldog Club of Western Canada
regional specialty, and she also won Best Baby Puppy in Show at the all-breed show in Chilliwack, BC.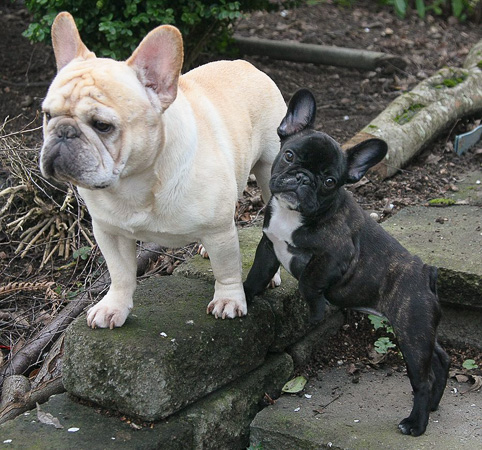 Our bronze grand champion Dexter poses in the garden with his
daughter Dolly. Watch fer her in the show ring this summer!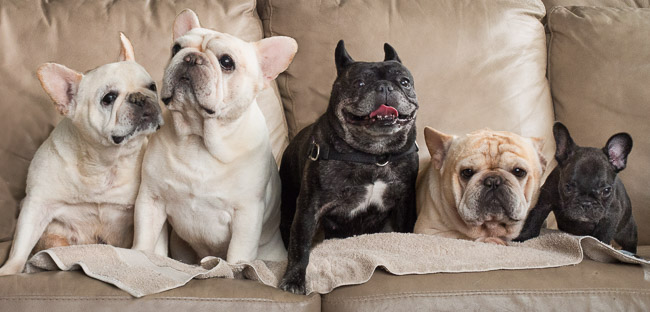 Five generations: Phoenix (13), Maxx (11), Lacy (6), Dexter (3), and Otto (10 weeks)
---