Dale Melsness & Rick Rocheleau -- email: dmelsness@aol.com
PLEASE NOTE: We have no puppies available at this time,
and no litters planned in the immediate future.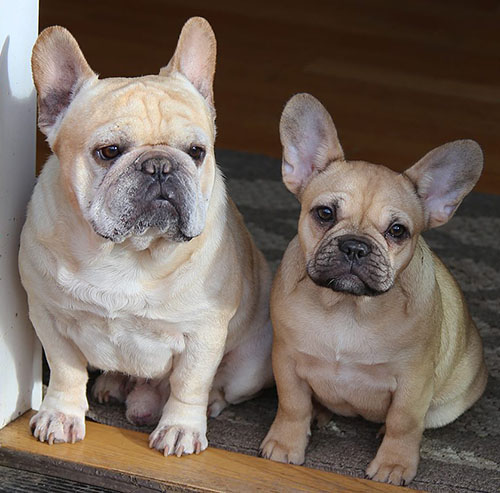 Dexter, age 4-1/2 years, and granddaughter Roxie, age 4-1/2 months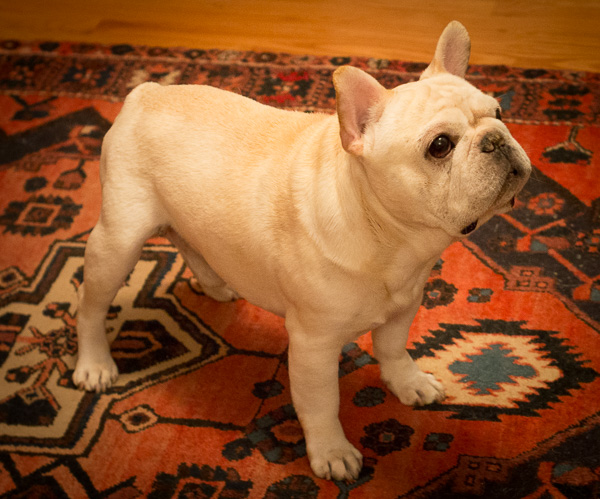 Happy Birthday to Maxx, who turned 12 on New Year's Day.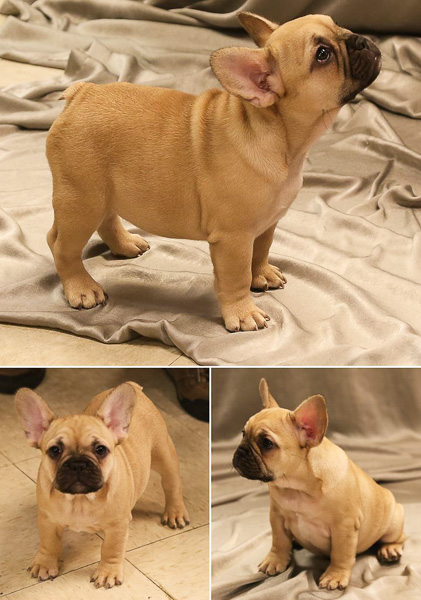 Announcing the newest addition to our family, Tahoma's Truly Scrumptious of Foo Dogs.
"Roxie" is a granddaughter of our boy Dexter, a great granddaughter of our boy Maxx,
and a great great great granddaughter of our 13 year old girl Gertie! We now have
dogs spanning six generations.
Remembering Phoenix - 2001-2015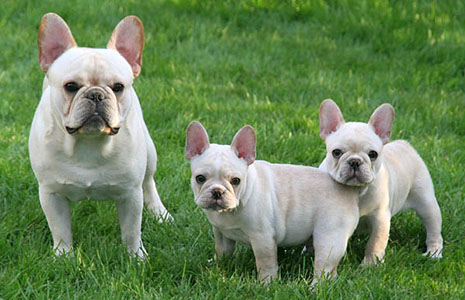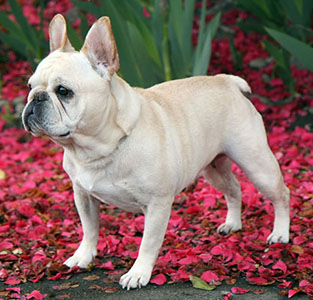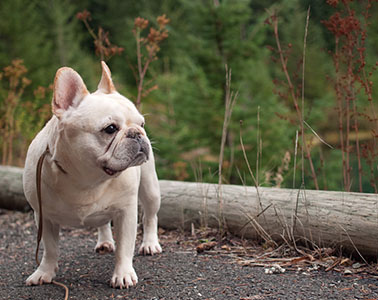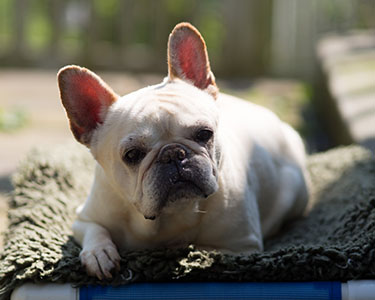 Our Sweetest Girl PHOENIX ("Can/Am CH Tidewater's Phoenix at Tahoma") left us on July 13, 2015.
She was almost 14 years old (Oct 2001-July 2015). She was the foundation of our many Tahoma AKC and CKC Champions.
She was a great mother to three litters. Her son MAXX and many others were multiple Breed and Group winners.
Great Grandson DEXTER is a Bronze Grand Champion, and Great, Great Granddaughter DOLLY won BIS Baby Puppy her first weekend out.
Phoenix was a feisty, tough lady right up to the very end.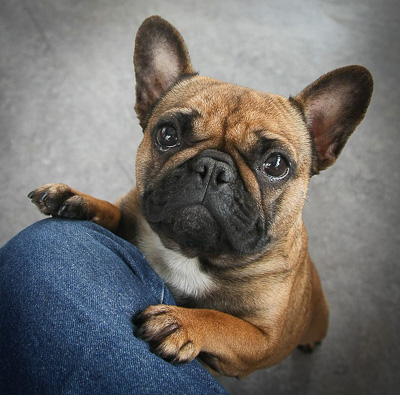 Yukon Jack's sister Cyndi (formerly Russet, from the Hannah 2013 litter)
is staying with us for a few days before heading up to dog shows in Canada.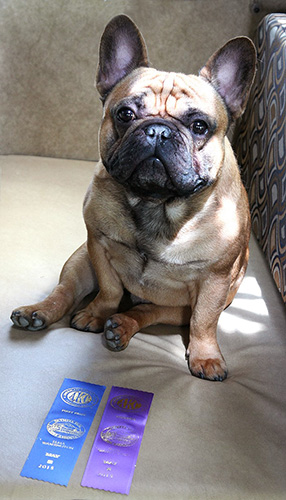 ONE STEP CLOSER - Jack, aka Yukon (Can CH Tahoma's Yukon Gold) was Winner's Dog for 2 points
under judge Gloria Garinger at the Olympia Dog Fanciers show (9-7-2-0) in Elma, WA.
He now has 13 points for his AKC Champion title.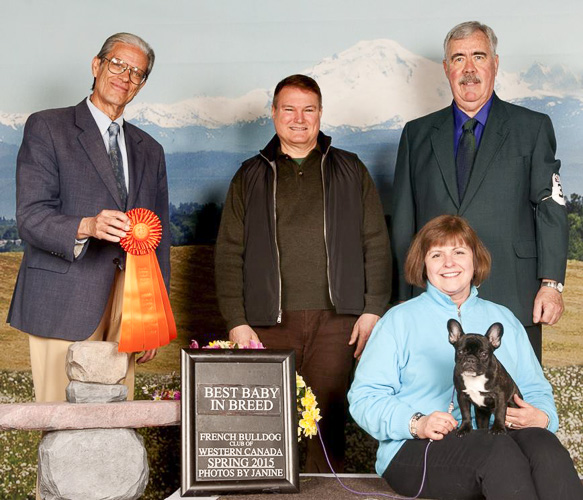 Tahoma's Grand Old Opry (DOLLY) took Best Baby Puppy in Breed at the French Bulldog Club of Western Canada
regional specialty, and she also won Best Baby Puppy in Show at the all-breed show in Chilliwack, BC.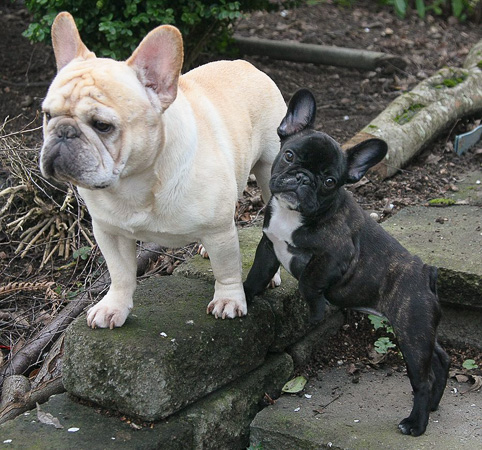 Our bronze grand champion Dexter poses in the garden with his
daughter Dolly. Watch fer her in the show ring this summer!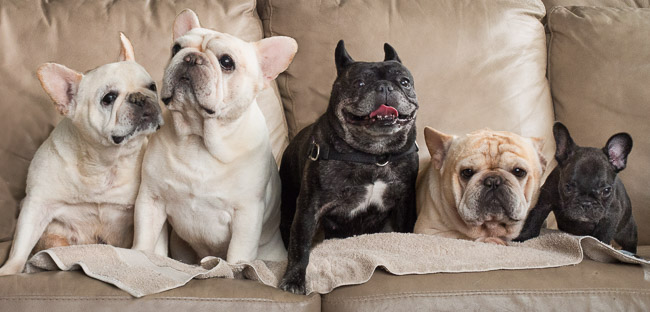 Five generations: Phoenix (13), Maxx (11), Lacy (6), Dexter (3), and Otto (10 weeks)
---